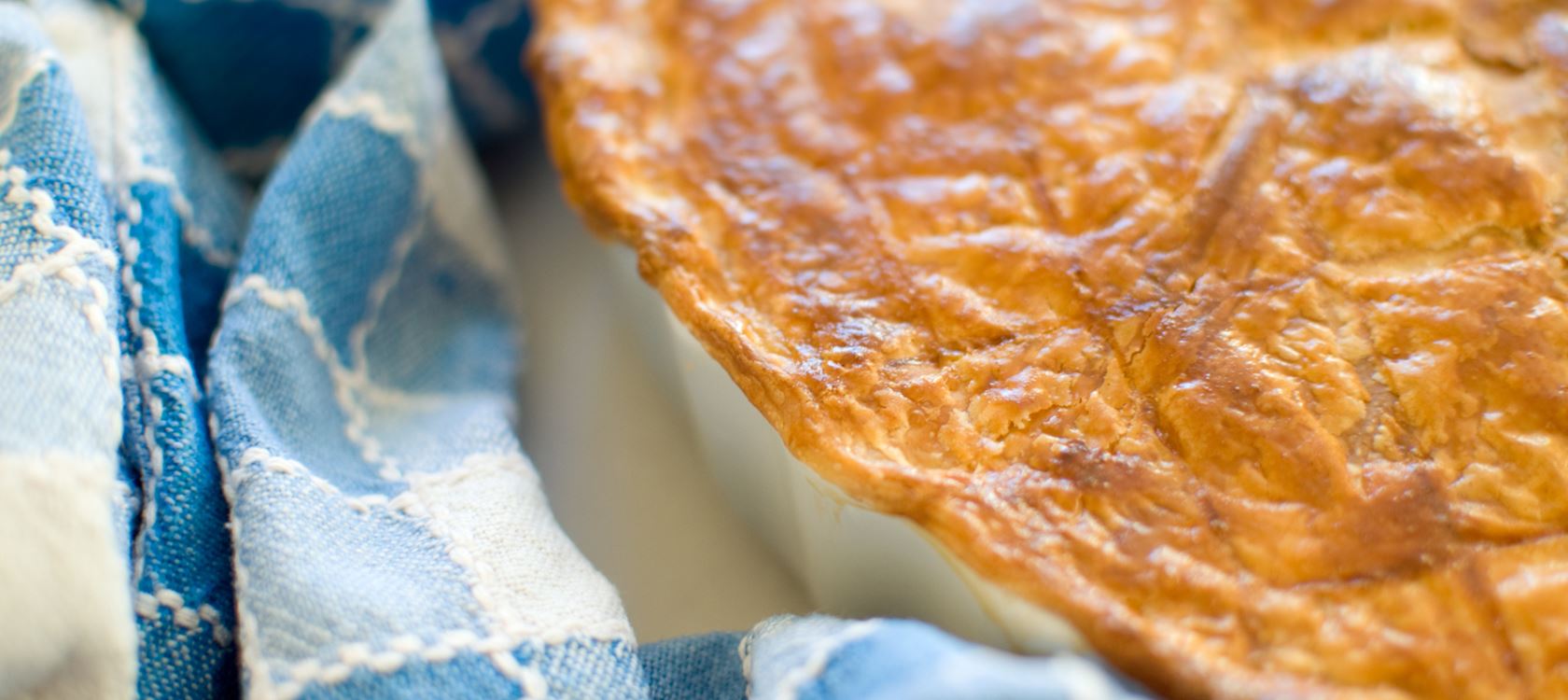 Roast Chicken and Leek Pie
With a golden-brown puff pastry topping a juicy layer of filling, our delicious chicken and leek pie recipe is easy to make. Start baking now.
Ingredients
160 g Puff Pastry (Rolled out to approx 3mm thick, for the top of your pie)
260 g Chopped Leek
120 g Diced Onion
50 g Lactofree Spreadable
2 g Salt
12 Turns of Black Pepper
10 g Plain Flour
150 ml Chicken stock
150 ml Lactofree Cream
1 Tbsps Tbsp Chopped Parsley
250 g Cooked left over chicken
Instructions
Instructions
Place a shallow pan onto a low medium heat and add the Lactofree spreadable when it has melted add the onion, thyme , salt , pepper and cook with a lid on the pan so the onions sweat and they don't colour. Cook them for 4-5 minutes slowly with no colour, stirring them now and again.
Add the leek and cook for 3-4 minutes slowly still with the lid on the pan, remove the lid and add the flour cook out for 1 minute stirring then add the chicken stock. Bring to a simmer, cook for 2-3 minutes then add the double cream.
Bring to a simmer and add the chicken pieces and cook for 5 minutes, then remove from the heat and leave to cool, add the chopped parsley and place this in to your pie dish. Then place over the pastry lid. Brush on a little egg wash and place into the oven for 35 minutes at 200c.
Print