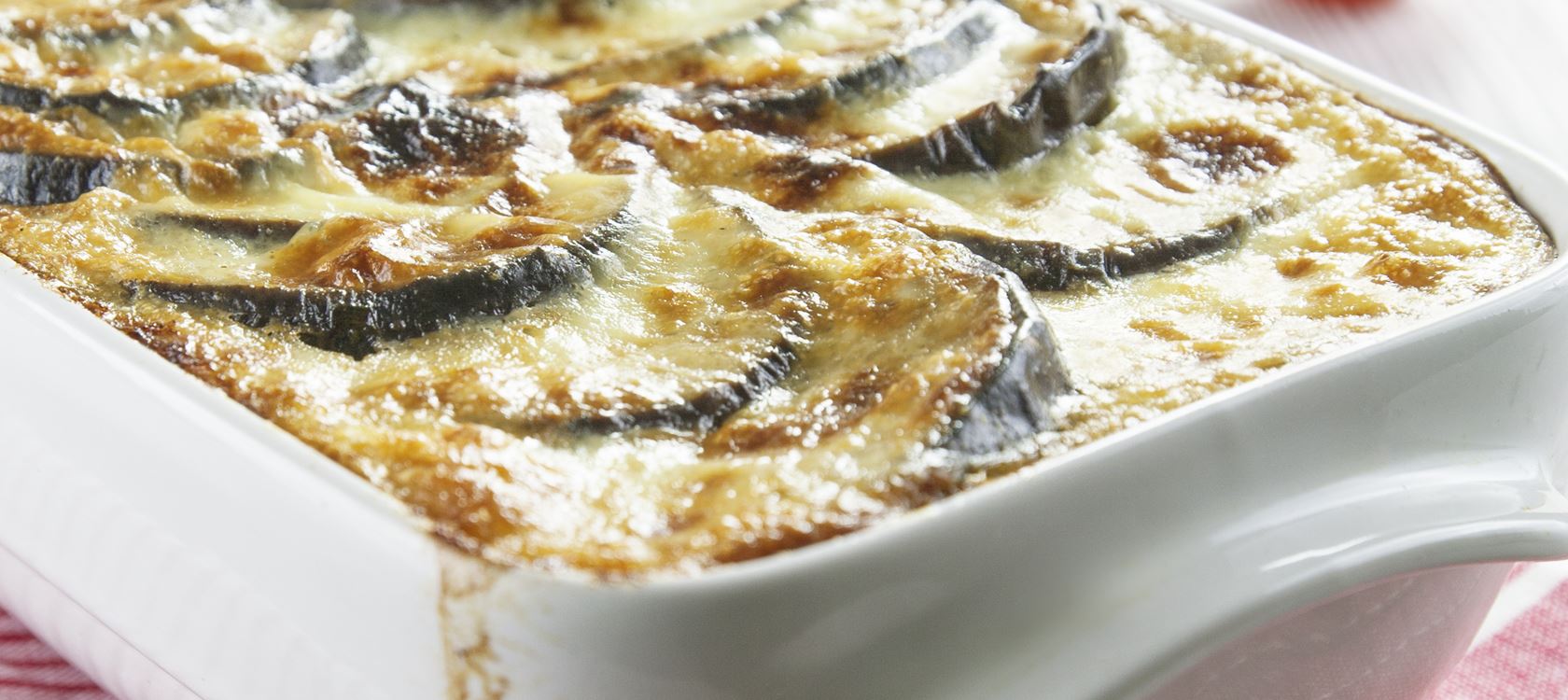 For an authentic taste of Greece, at home! Great for summer dinner parties and midweek meals - freeze any leftovers and enjoy when time is of the essence.
Ingredients
400 g Chopped Tomatoes
225 ml Lamb Stock
75 g Lactofree Spreadable
75 g Plain Flour
750 ml Lactofree Fresh Whole
2 Egg Yolks
110 gram Lactofree Cheddar
3 Pieces Aubergines
2 Tablespoon Olive Oil
2 Cloves of Garlic
600 g Lamb Mince
2 tsps Thyme
½ tsps Ground Cinnamon
Instructions
Instructions
1. Salt the slices of aubergine and arrange on kitchen paper to drain; pat dry after 10 minutes. 2. Heat the oil in a large casserole dish set over a medium heat and sauté the chopped onion and garlic for 4-5 minutes. 3. Add the lamb mince and brown all over before stirring in the dried herbs and spices. 4. Add the chopped tomatoes and lamb stock and bring to a simmer before cooking for 30 minutes over a reduced heat. 5. Preheat the oven to 180°C (160° fan) / 350F / gas mark 4. 6. Melt the spreadable in a large saucepan set over a moderate heat; whisk in the flour to make a roux and cook until golden. 7. Whisk in the dairy drink in a slow, steady stream until thickened; simmer for 5 minutes before whisking in the egg yolks, half the cheese and some seasoning. 8. Spoon a little of the lamb sauce into the base of a large oval baking dish before topping with a layer of aubergine slices. 9. Top with cheese sauce, followed by lamb sauce and then more aubergine. 10. Repeat again before finishing with a layer of cheese sauce on top. 11. Sprinkle over the remaining cheese and bake for 40-50 minutes until golden brown on top and piping hot in the middle; leave to stand for 5 minutes before serving.
Print