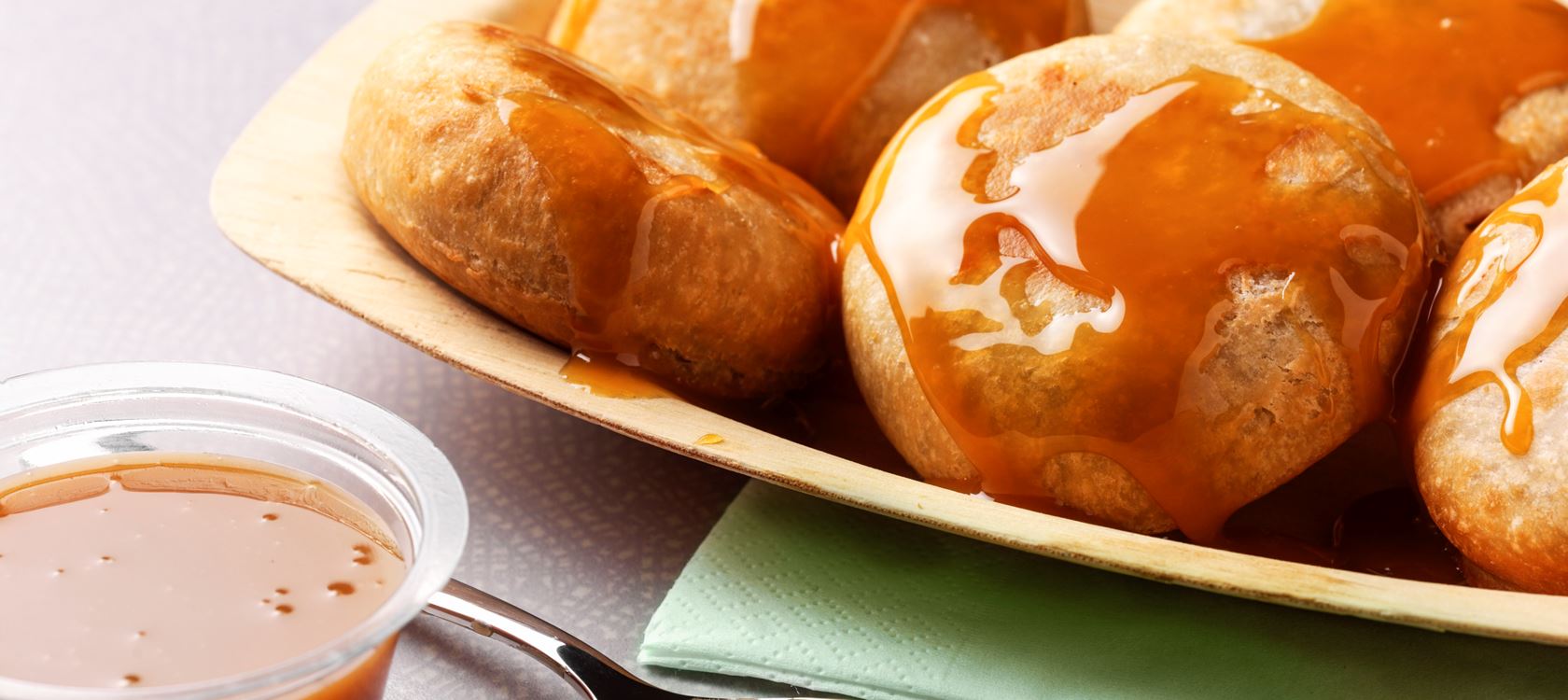 Indulge your sweet tooth - even with lactose intolerance - with our delicious doughnut and butterscotch recipe. Follow our step-by-step guide to tasty treats.
Ingredients
450 g Plain Flour
50 g Caster Sugar
2 Large Free Range Eggs
50 g Lactofree Spreadable
100 ml Lactofree Dairy Drink
Warm Water
4 tbs Dried Yeast
1 Pinch Tsp Salt
Lactofree Spreadable For Deep Frying
For the Butterscotch
Light Brown Sugar
55 g Lactofree Spreadable
150 ml Lactofree Cream
Vanilla Extract
To Serve
Instructions
Instructions
Mix flour, butter, salt and 60g sugar then fold in eggs.
In a small saucepan heat water and milk. Turn off heat and stir in remaining sugar and yeast. Allow to ferment for 5 minutes or until frothy.
In a mixing bowl, add yeast mixture to flour and mix together. Cover and allow to rise for around 20 minutes, or until double in volume.
When risen, knock the dough back down, roll out in a sheet (about a finger's width) and cut into 6-8cm rounds. Set aside to prove again for 10 or so minutes.
For butterscotch, melt butter in a small pan over a low heat, add sugar and slowly add 60ml cream. Turn up heat and let bubble for 3 or so minutes. Remove from heat and add remaining cream and vanilla. Stir.
Put melted Lactofree spreadable in a heavy bottom frying pan and heat to 190C. Gently lower donut batter into hot oil. Fry until golden brown. Remove from the pan and drain on some kitchen towel.
Drizzle the butterscotch over the donuts to serve.
Print