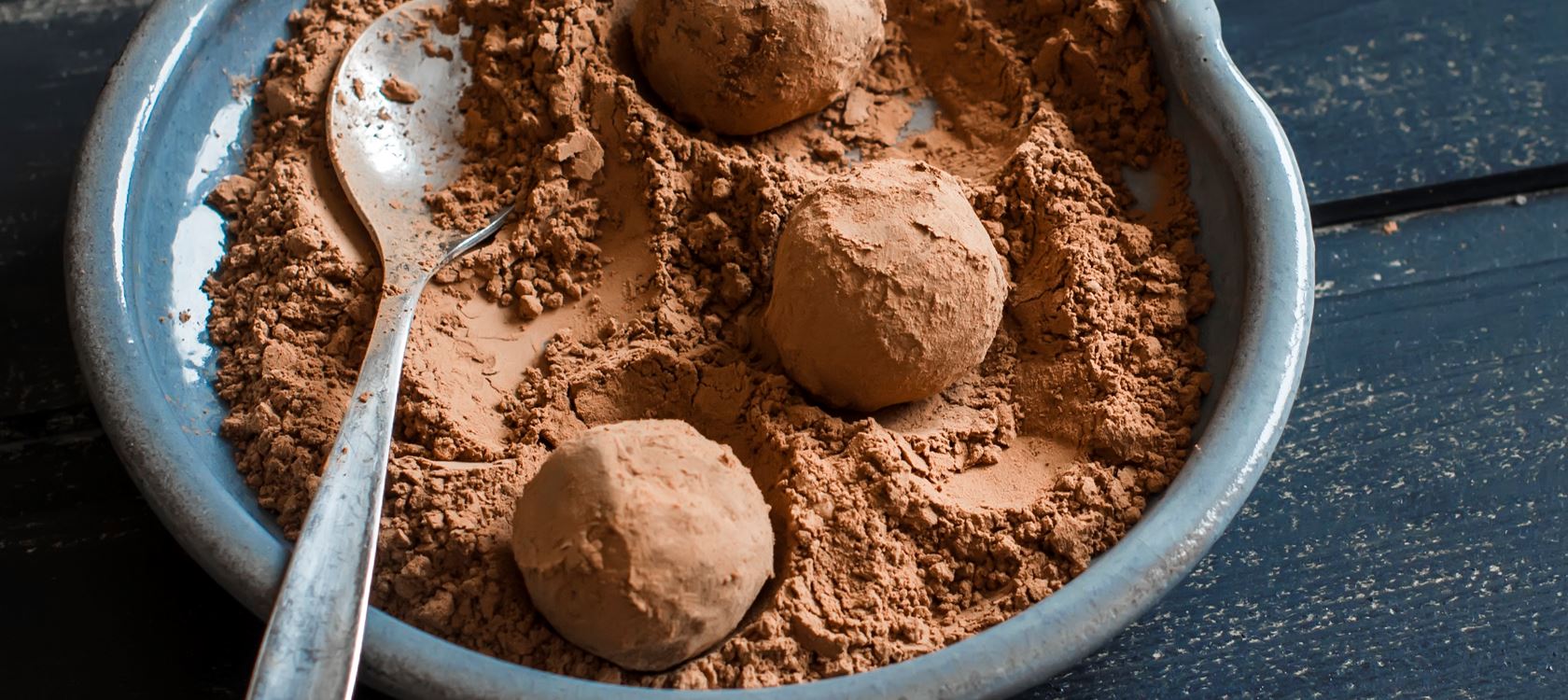 These delicious chocolate truffles are perfect for any occasion - especially Easter!
A big thanks to Mia Bøtcher over at Mia's Lactose Free Kitchen for this wonderful recipe.
Ingredients
100 ml Lactofree Dairy Drink
100 gram Lactofree Soft White Cheese
75 g Lactofree Spreadable
6 tbs Coca Powder
1 tsp Lemon Juice
150 g Caster Sugar
1 Egg
1 tsp Vanilla Sugar
½ tsp Bicarbonate of soda
½ tsp Fine Salt
75 g Plain White Flour
300 g Icing Sugar
Dairy-free dark chocolate
Instructions
Instructions
1. Preheat oven to 175°C/350°F/gas mark 4. 2. Cream together the spreadable and sugar in a bowl. Add the egg and mix well for a few minutes. 3. Add the lemon juice to the dairy drink and allow to sit for a minute to create buttermilk, then add this to the mixture. 4. Add all the dry ingredients and mix well. 5. Pour into a greased baking tin and bake for 25-35 minutes, or until or until a clean knife inserted into the centre of the cake comes out clean. 6. Transfer to wire racks and allow to cool. 7. When completely cool, crumble the cake into a food processor and mix until fine crumbs form. 8. Transfer to a large bowl. Mix together the soft white cheese and icing sugar and add to the cake crumbs. 9. Blend together using the back of a spoon, until very well combined. 10. Take a teaspoon of mixture and form into a sphere or egg shape. Transfer to a baking tray covered with parchment paper. Repeat until the mixture is all used up. 11. Once you have all your eggs ready, transfer to the freezer until hard (around 2 hours). Once done, remove from freezer. 11. Melt the dark chocolate in a water bath and, holding each egg carefully with two forks, dip them in the melted chocolate to coat the outside, before placing back on the parchment paper. At this point you can also decorate them if desired, dusting with 100% cocoa powder or icing sugar and placing in paper cake cups. 12. Repeat with all remaining eggs, then leave to cool either on the side or in the fridge. 13. Enjoy!
Print