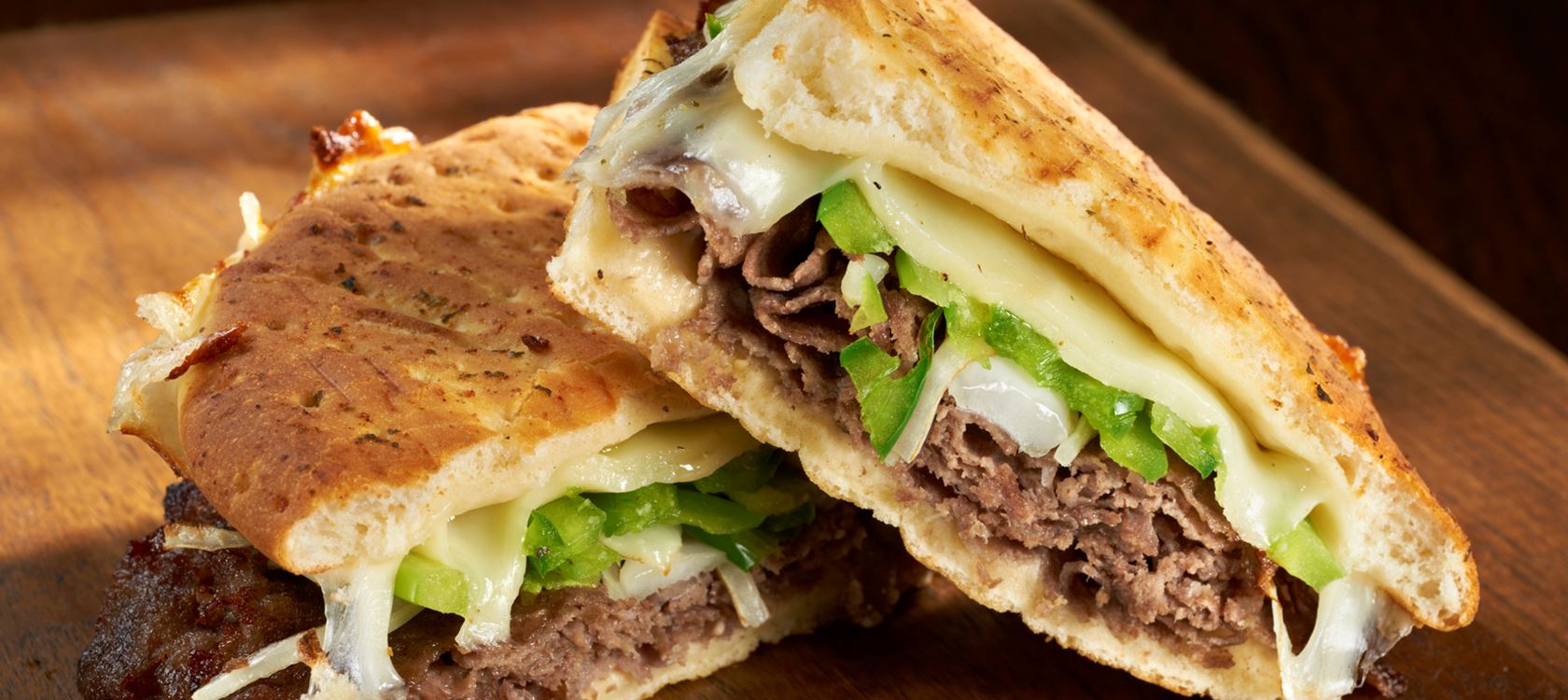 Try these indulgent Cheesesteak Sandwiches for a filling lunchtime treat from Arla, packed out with moreish skirt steak and gooey Lactofree cheddar.
Ingredients
50 ml Lactofree Natural Yogurt
30 g Lactofree Cheddar
2 Tomatoe
2 Pinches of Salt
Black Pepper
2 tbsp Tbsp Mayonnaise
16 Oz Skirt Steak
128 g Rocket
4 Pinches Wholewheat Sandwich Rolls
Green Pepper Roughly Chopped
Instructions
Instructions
Unify your Lactofree natural yogurt, Lactofree soft white cheese and mayonnaise, then set aside.
Heat a grill pan until it's really hot. Season the steak with salt and pepper and cook for 3 to 4 minutes per side (for medium-rare). Leave for at least 5 minutes before slicing into thin strips.
Divide the rocket and tomatoes among the bread rolls, drizzle each sandwich with the Lactofree cheese mayo, and sink your teeth in!
Print