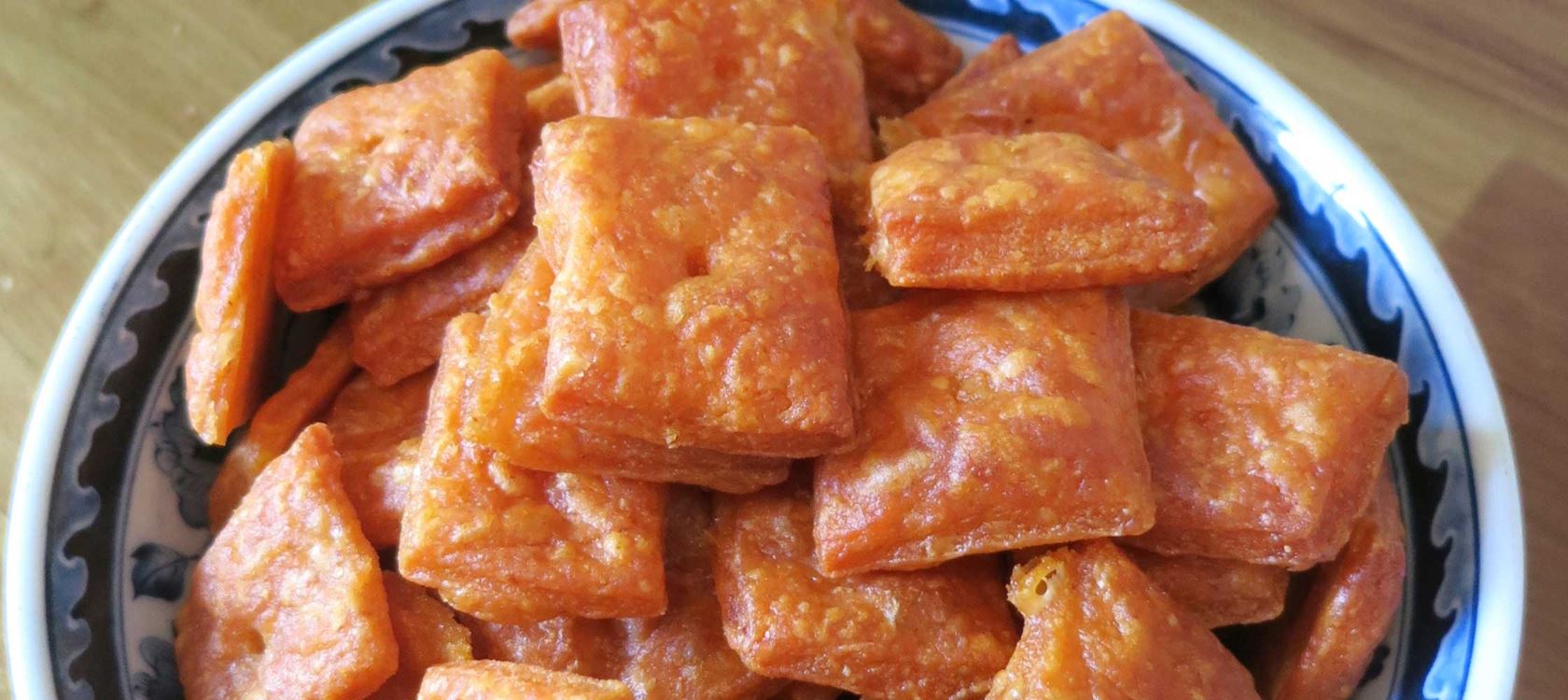 Create a homemade treat the whole family will love with our cheese crackers recipe. Made using Arla Lactofree products, revolutionise this classic snack.
Ingredients
200 g Lactofree Cheddar (Gratted)
1/4 Cup Lactofree Spreadable
55 g Plain Flour
1/2 Teaspoon Salt
1 Teaspoon Smoked Paprika Powder
40 ml Lactofree Dairy Drink
Instructions
Instructions
Preheat oven to 350 degrees. Combine the shredded Lactofree® cheese, Lactofree® spreadable, flour, salt and smoked paprika. Pulse about 12 times. Add the Lactofree® milk and pulse until the dough sticks together when you press it between your fingers.
Turn the dough out onto a floured surface and, using your clean hands, form it into a ball. Flatten the ball just slightly to form an oval. Now, use a rolling pin that has been lightly floured to roll the dough into a rectangle. Using a pizza cutter and a ruler to help with accuracy, cut the dough into 1 inch squares.
With the flat end of a wooden skewer, poke a hole in the middle of each square. Using a large spatula, put the squares to a parchment lined baking sheet. Bake for 15-18 minutes or until the edges are just beginning to brown!
Print