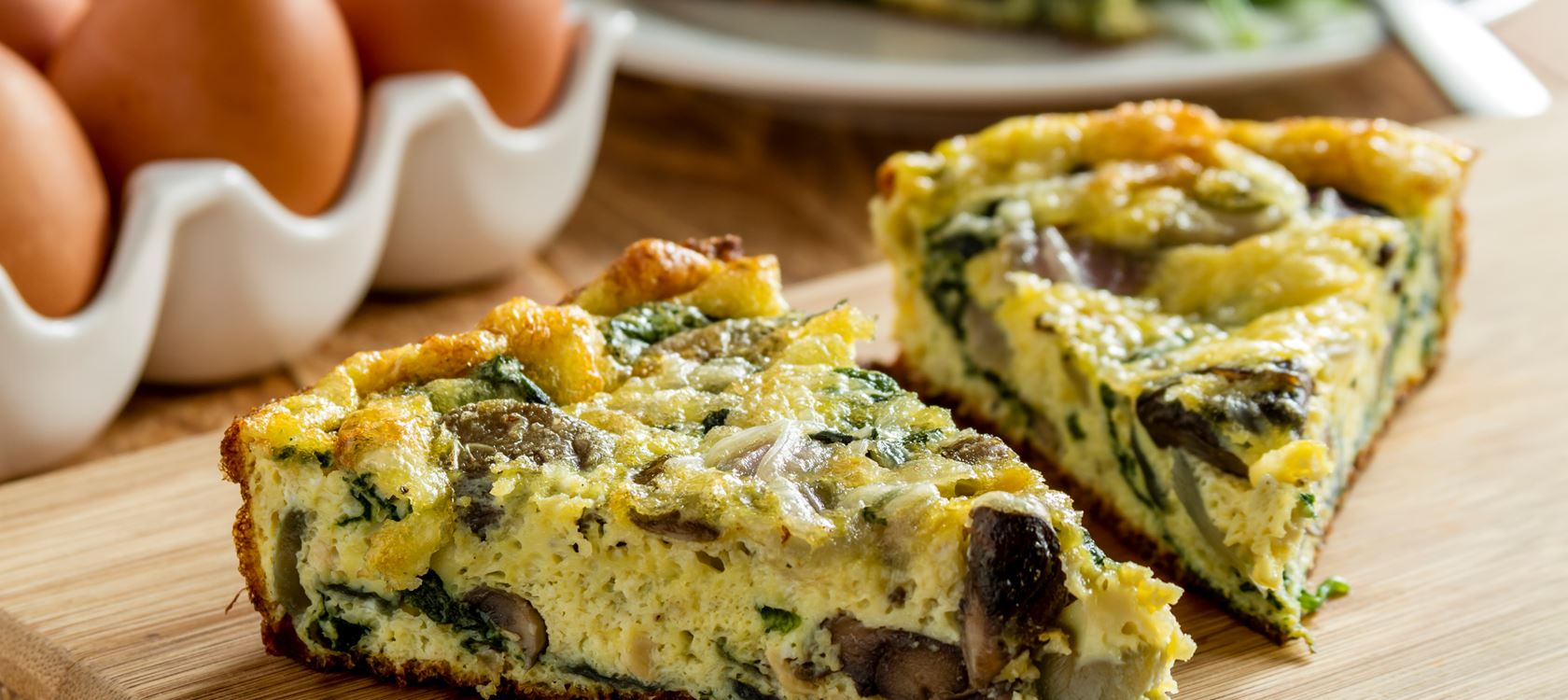 Cheese and Mushroom Frittatas
Try this cheesy frittata if you fancy eggs with a bit of interest – add whatever vegetables you have in the fridge!
Ingredients
tbsps Olive Oil
Lactofree Semi-Hard Cheese, Grated
20 ml Lactofree Dairy Drink (Whole or Semi-Skimmed)
Large Eggs
Lactofree Soft White Cheese
Instructions
Instructions
Ingredients and Instructions
4 tbsp olive oil 2 shallots, thinly sliced 100g mushrooms, roughly chopped 40g Lactofree® semi-hard cheese, grated 20ml Lactofree® dairy drink (whole or semi-skimmed) 6 free-range eggs 4 tbsp Lactofree® soft white cheese 1. Preheat the grill to its highest setting. 2. Heat 3 tablespoons of the oil in an oven-proof frying pan and fry the chopped mushrooms and shallots over a low heat until softened, season with salt and papper. 3. Gently beat the eggs in a jug to break up the yolks then stir in the mushrooms and shallot mixture, soft white cheese and half of the grated semi-hard cheese. 4. Wipe the frying pan with kitchen paper and heat the rest of the oil in the pan. 5. Pour in the egg mixture and cook over a gentle heat for 6 – 8 minutes or until the egg has set round the outside. Sprinkle over the remaining semi-hard cheese. 6. Put the frying pan under the grill to cook the top for 3 – 4 minutes or until golden brown and just set. 7. Slide the frittata onto a serving plate and leave to cool for a few minutes before serving.
Print