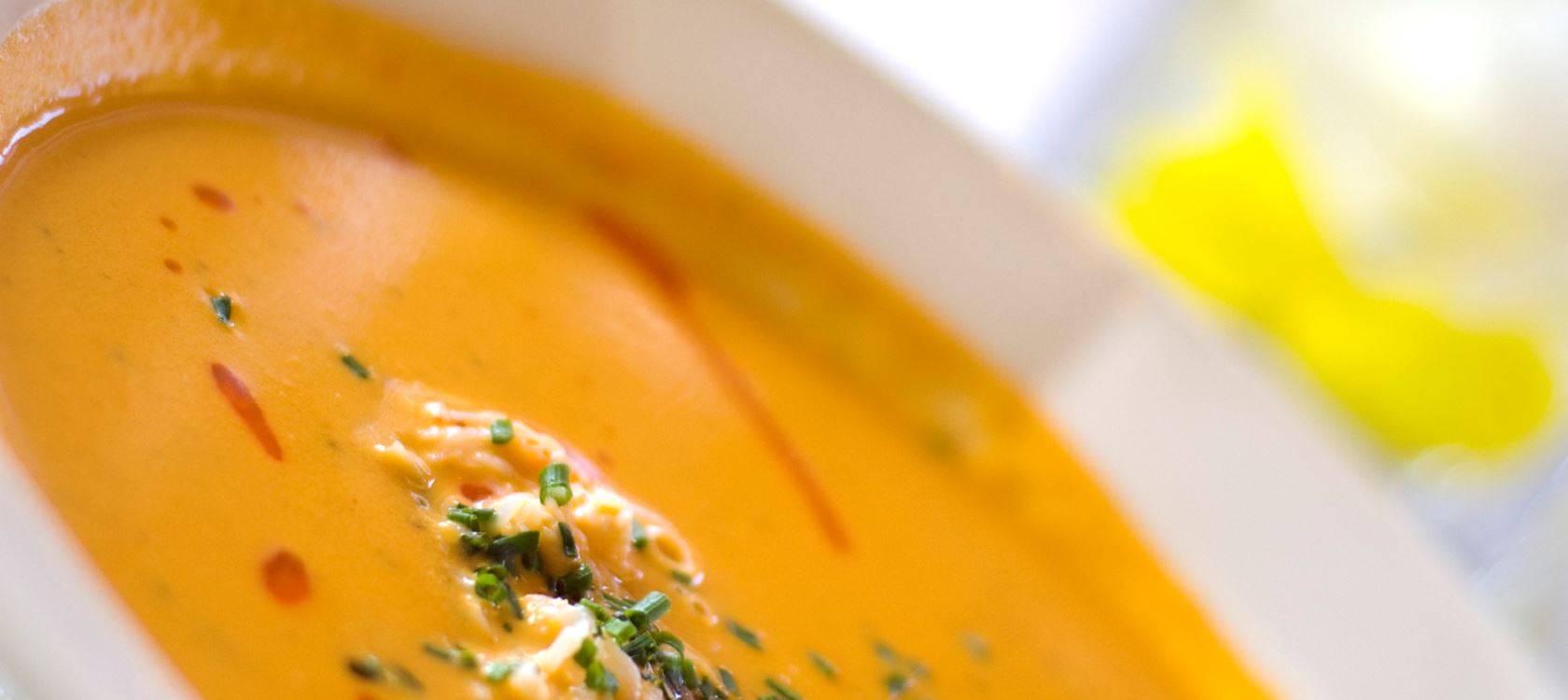 Butternut and Red Pepper Soup
Nothing warms you up like a good soup – especially when it is packed with veggies and is completely lactose free!
Ingredients
50 gram Lactofree Soft White Cheese
1 Piece Butternut Squash
50 ml Lactofree Cream
1 Piece Broccoli
1 Piece Red Peppers
2 Leek
3 Pieces Carrots
1 Piece Vegetable stock
Instructions
Instructions
1. Peel and roughly chop all the vegetables. 2. Make up 1 litre of stock in a pot and add the vegetables – ensure they are covered with water! 3. Bring to the boil and add your choice of herbs (usually oregano, basil, salt and pepper). Add chilli flakes for a spicier soup. 4. Cook for roughly 25 minutes. 5. Pour contents into a blender. Add the Lactofree® soft white cheese and blend until smooth. 6. Season to taste and add a small swirl of Lactofree® soft white cheese or Lactofree® cream. 7. Serve with crusty bread or warm toast topped with Lactofree® spreadable.
Print