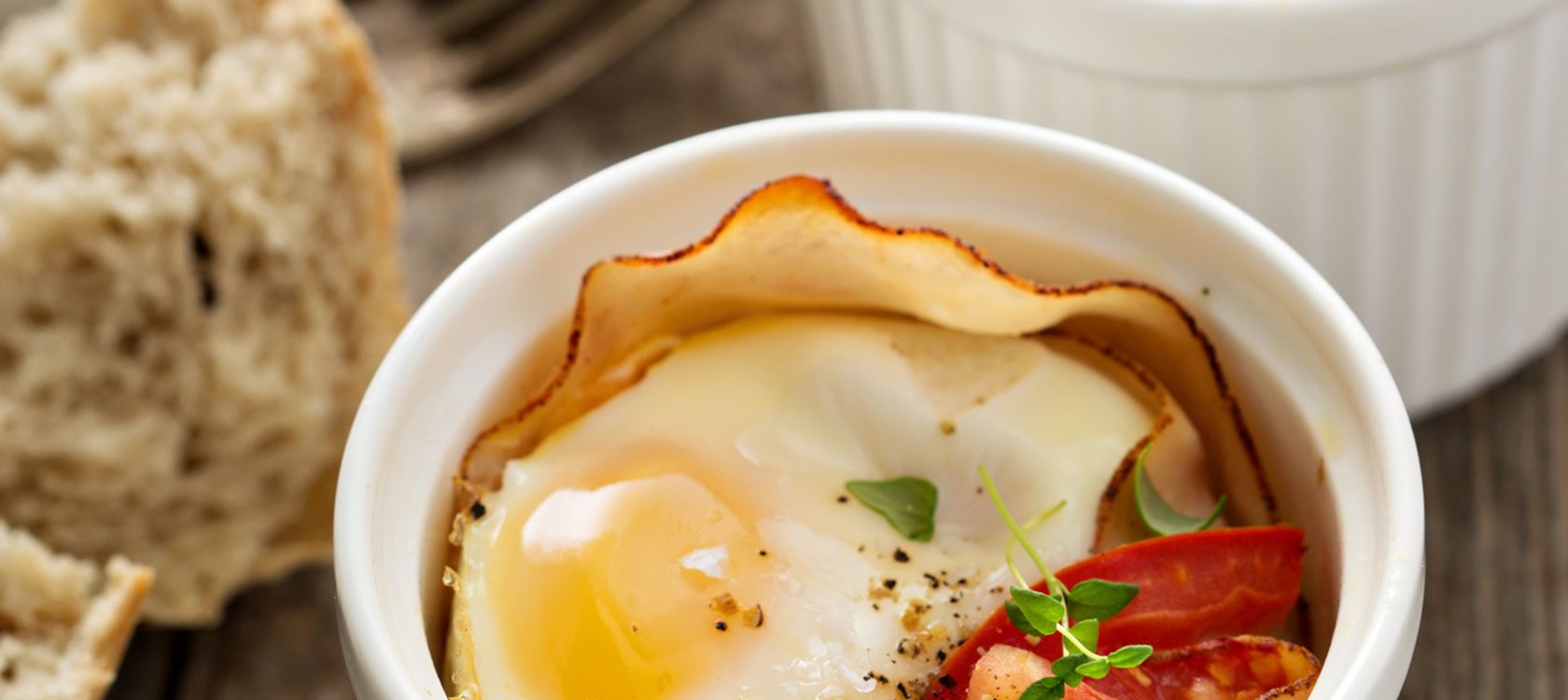 Baked Eggs With Smoked Ham
A true British classic, this recipe uses Arla Lactofree products to make it suitable for anyone with an intolerance. Follow it for a smoky and delicious meal.
Ingredients
15 g Lactofree Grated Mature Cheddar
100 ml Lactofree Cream
2 Cups slices of Bread
Sliced Ham
2 Tbsp tbsp Chives
Tomatoe
10 g Lactofree Spreadable
2 Slices of Ham
Large Free Range Egg
Instructions
Instructions
1. Preheat the oven to 180⁰C (160 fan), gas 4.
2. Thinly coat each ramekin in a little Lactofree spreadable, and line with a piece of smoked ham.
3. Season the cream with salt and pepper, add the soft and hard cheese and mix well and then divide it between 4 large ramekins.
4. Make a well in the centre and crack 2 eggs into each one.
5. Sit the ramekins in a roasting tin and pour enough boiling water around them to come halfway up the sides.
6. Transfer the tin to the oven and bake for 10 – 15 minutes or until the whites of the eggs are set, but the yolks are still runny.
7. Cut the crusts off the toast , spread with a little more soft white cheese and cut into 4 fingers.
8. Sprinkle the eggs and the toast with chives, and add a little chopped tomato for freshness, and serve immediately.
Print