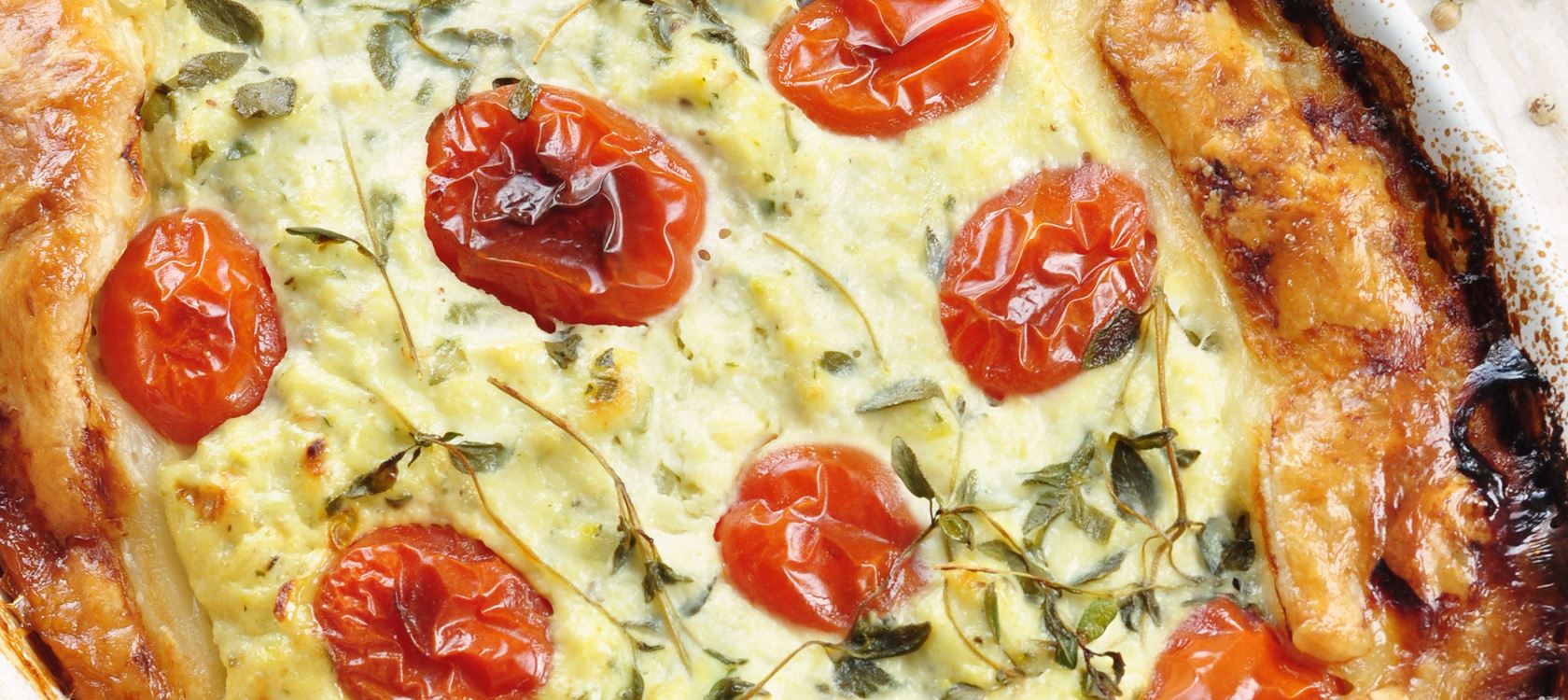 Baby Leek and Tomato Cheese Quiche
Quiche is a versatile dish - as your main meal or part of a picnic. Put together this baby leek and tomato cheese quiche for any occasion.
Ingredients
2 Tablespoons of Lactofree Spreadable
2 Cups Cups of Baby leeks
200 g Lactofree Cheddar Grated
20 g Plain Flour
4 Large Free Range Egg
250 ml Lactofree Cream
1 Beef Tomato Thinly Sliced
One Pinch Of Salt
One Pinch Of Black Pepper
1 (9 Inch) Frozen Pie Crust
Instructions
Instructions
1.Preheat oven to 230 degrees C. 2. Melt the butter in a frying pan over medium heat, and saute the baby leeks until tender. Spread evenly over the bottom of the pie crust. 3. In a bowl, toss together the Lactofree cheese and flour. Spread over the leeks. 4. In a separate bowl, beat together the eggs and Lactofree cream. Pour over the cheese layer in the pie crust. Top with the tomato slices, and season with salt and pepper. 5. Bake 15 minutes in the preheated oven. Reduce heat to 165 degrees C, and continue baking 30 minutes, until the crust is lightly browned and a knife inserted in the centre of the quiche comes out clean.
Print