Arla Big Milk Introduces...
The Parenting Hub
Parenting hack...
In the spirit of upcycling and keeping your little ones entertained at home, we asked some parents how they upcycle packaging to give it a new purpose…
Glass jar + glitter = Unicorn Glitter lamp
What you'll need:
• A jar or plastic bottle
• A jug of warm water
• 60ml glitter glue
• 3 drops of food colouring
• 60g-80g glitter
How to make your glitter jar:
1. Grab an old jar from your cupboard or recycling bin
2. Now clean and fill a third of the jar with warm water
3. Let your little one pick a glitter glue colour and squeeze some in, then stir
4. Add three drops of food colouring – the brighter the better!
5. Pour in your choice of glitter and fill the rest of the jar with warm water
6. Then shake for your very own Unicorn Glitter lamp!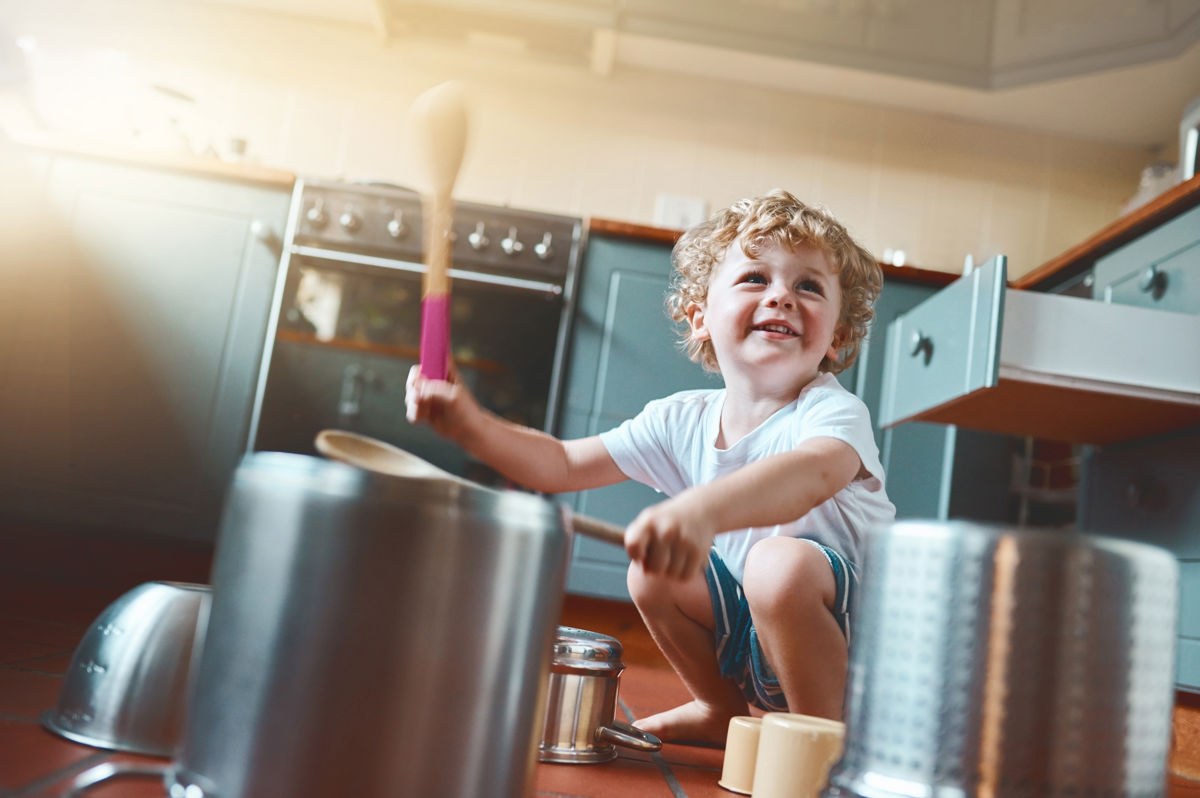 A recycling box worth of music instruments! Make your very own orchestra
How to make your instruments:
Percussion section of your orchestra
1. Find some empty bottles or plastic boxes with lids
2. Explore your cupboards to find some small items to put in them, e.g. marbles, old buttons, grains of rice.
3.Fill the bottles a little and shake.
Woodwind section
1. Grab some finished cardboard toilet rolls
2. Sellotape the ends of these together, as many or as few as you like
String section
1. Find a small cardboard box and some large elastic bands
2. Take off the top panels of the cardboard box
3. Put the elastic bands round and play away
Exploring winter's wonderland
Whether you're embracing the winter weather or indulging in indoor activities, winter is a great time to get the family together. So, we asked parents to share their family adventures and fun fuelled activities that see them through the winter days. Here's some of our favourites...
1. "In the aftermath of Christmas the house is always filled to the brim with empty boxes. Our tactical technique for recycling their use is to build fortes with the kids from them. The end result is... while they spend hours playing in them, we get to put our feet up and watch uninterrupted TV for an hour or two. Win, win!"
2. "With winter brings lots of journeys to and from relatives houses, so spotify has beocme our hero! Gone are the days when we have to listen to the kids cds on repeat in the car and hello to the 'Spotify song shuffle' game. We take it in turns around the car, each picking one song we want to listen to. Perfection."
3. "Walks during the Christmas week are a must in my house. Keeping the kids entertained on walks used to be tricky until I gave them a little bag so they could collect items as they went. This is great for keeping them occupied while my husband and I get to stretch our legs."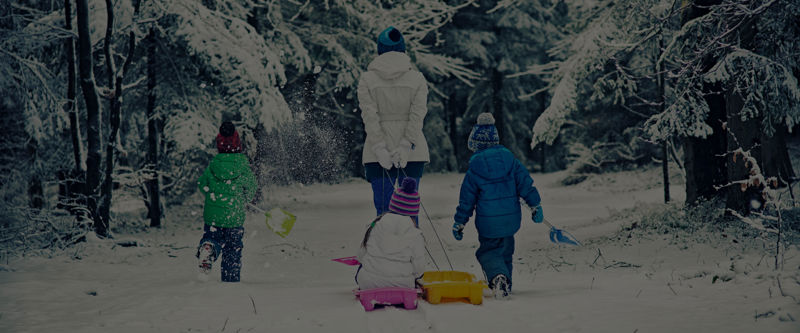 Parenting hack...
"Lead by example and the others will follow - With four kids getting them to complete group tasks can be a bit of a nightmare. So, I find that if I get my eldest to show the younger ones the way I have a much easier time."
Autumn adventures
From little to big kids, there is always an adventure to be had. So we invited parents to share their moments when they fuelled their child's adventurous natures. Full of great ideas to get their kids outdoors and exploring the world around them, we had lots of fun hearing their stories! We might even have to steal some ideas for our own outdoor adventures during the coming Christmas holidays.
Coupled with their drawn interpretations of their adventures we've picked out our top 3 for you to see...
Pooh Sticks
"Games are key to a family walk on the weekend so we try to find objects along our walk to keep the kids entertained. With sticks never in short supply and some small bridges along our favourite walks, we took inspiration from Winnie the Pooh with Pooh sticks.
Rules of the game:
Pick your stick
Line yourselves up on the bridge
Drop all your sticks at the same time into the river below
Run to the other side and wait to see who's comes out first
Celebrate your win with heaps of gloating!
The kids always love to play this game and I like to think it helps to fuel their imagination & adventurous sides."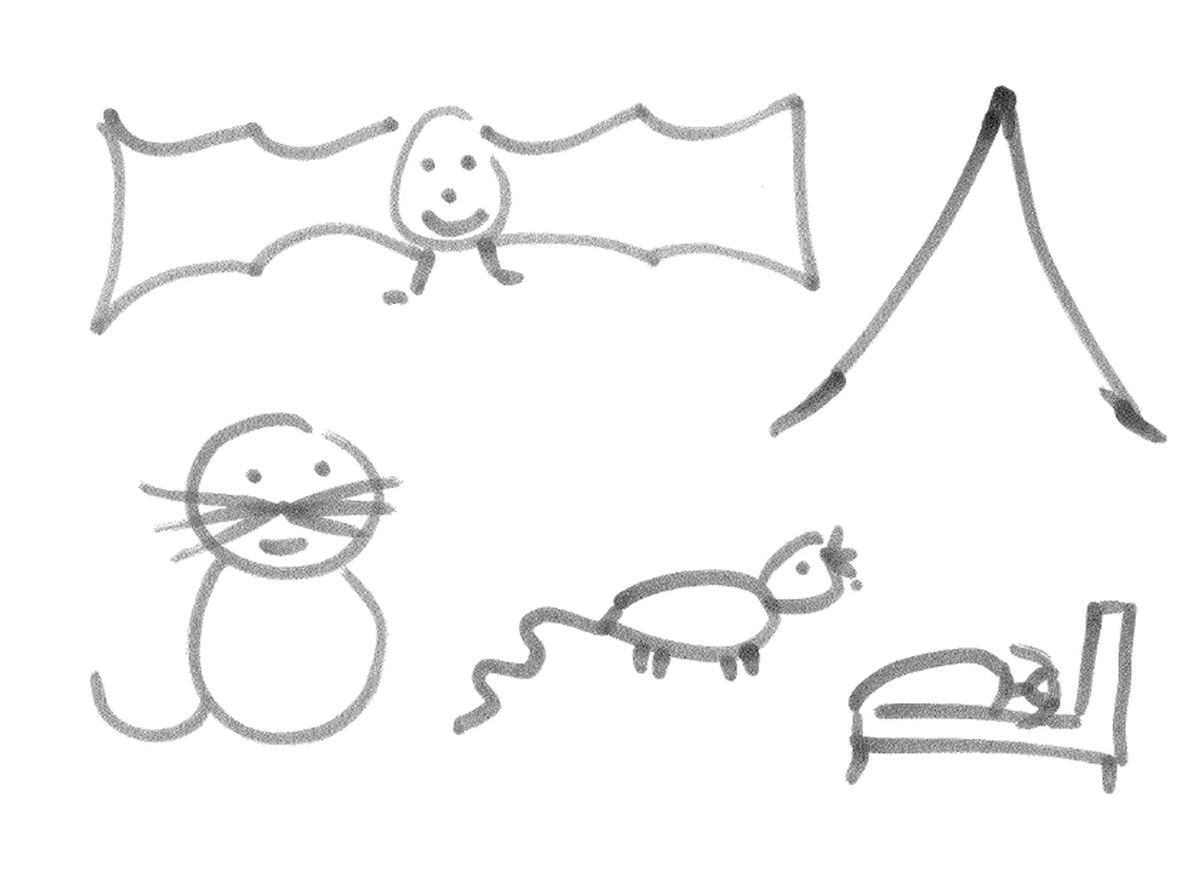 'The shimmers in the sea'
Chronicles of the Bedtime Adventures
"From a young age I have always loved water sports and now that my daughter is 4 years old she's old enough to join me when I paddle board in the summer.
Unfortunately, she is a bit scared of the sea. So, to build her confidence I've started to theme my bedtime stories on real life events and situations. I started with 'The bat, the rat & the cat' to help her conquer her fear of the dark and now I've moved onto fun stories about the sea... 'The Shimmers in the sea' is a recent bedtime story, telling her the small ripples and shimmers in the sea are mermaids.
Now, whenever we go near the sea she can't wait to get in with the mermaids."
Around Italy in 20 days
"On a recent trip to Europe, we had a bit of a nightmare with transport. Turning the situation into a positive and always making sure to make a bad journey into a game, we decided to travel to our final destination on every different mode of transport possible. With time not an issue this was the best way to see the Italian countryside. As well as making sure my child firmly grows up with the travelling bug!"