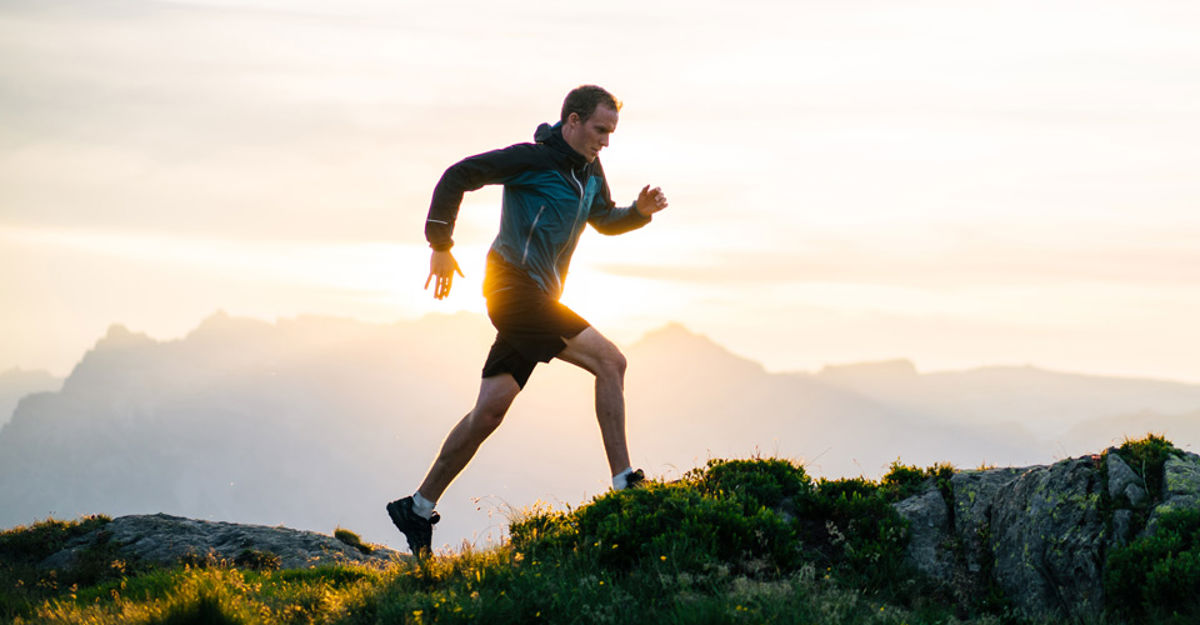 How do you love your Arla Protein?
There are so many ways you can add protein into your balanced diet. So we asked Arla Protein fans how they like to try it. Here are a few fruity ways you can enjoy the great taste of Arla Protein whilst maintaining a healthy diet. If you'd like to share how you enjoy your Arla Protein, after training or as a recipe, please follow us on Instagram @ArlaProtein and tag us in your ideas!
Follow us
Blueberry & Lemon Mini Wheels
A warm and filling high protein breakfast made by Just_Jules: eggs, oats and a big dollop of Arla Protein Blueberry yogurt – yum!
See the recipe on Instagram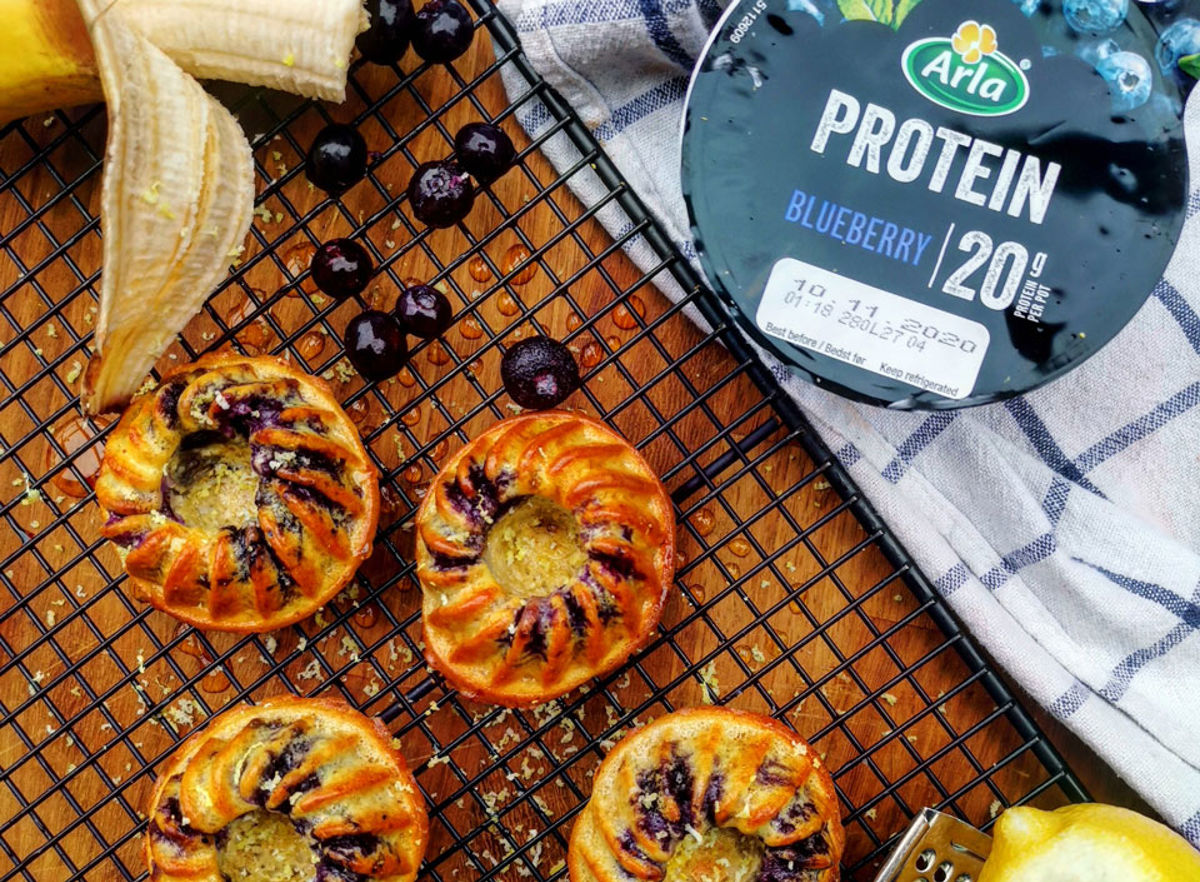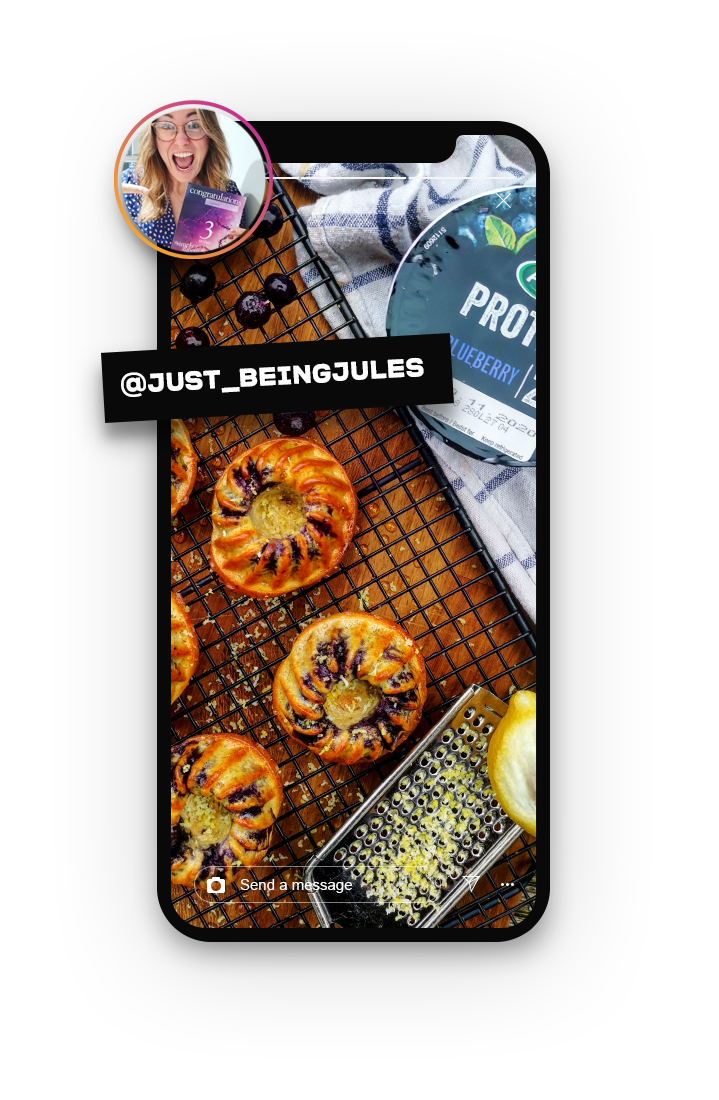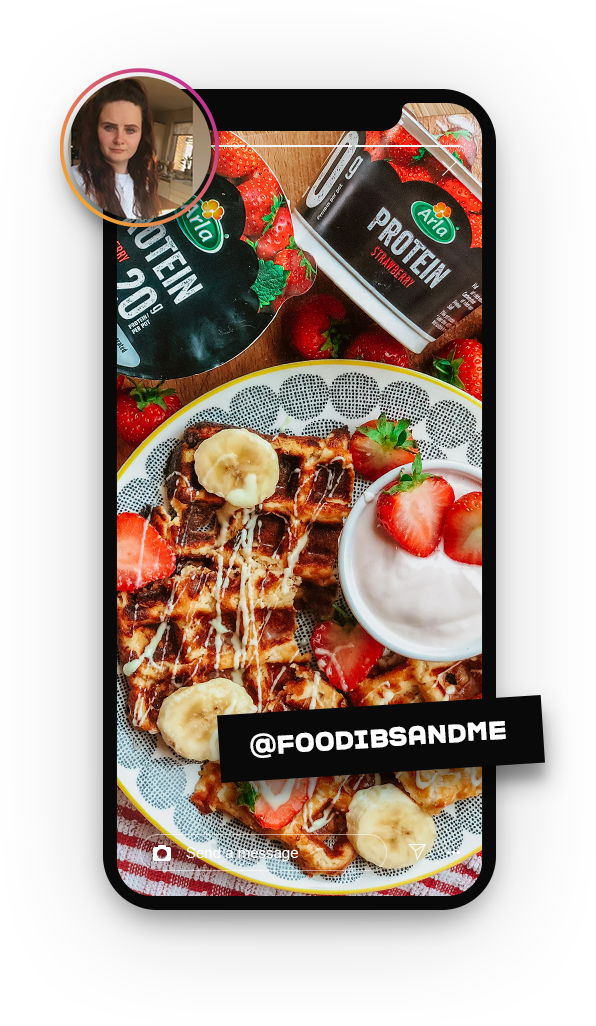 STRAWBERRY & WHITE CHOCOLATE PROTEIN WAFFLES
Nikitta from Lancashire shares her gluten-free recipe for a quick and simple breakfast of fruity waffles with an Arla Protein strawberry yogurt!
See the recipe on instagram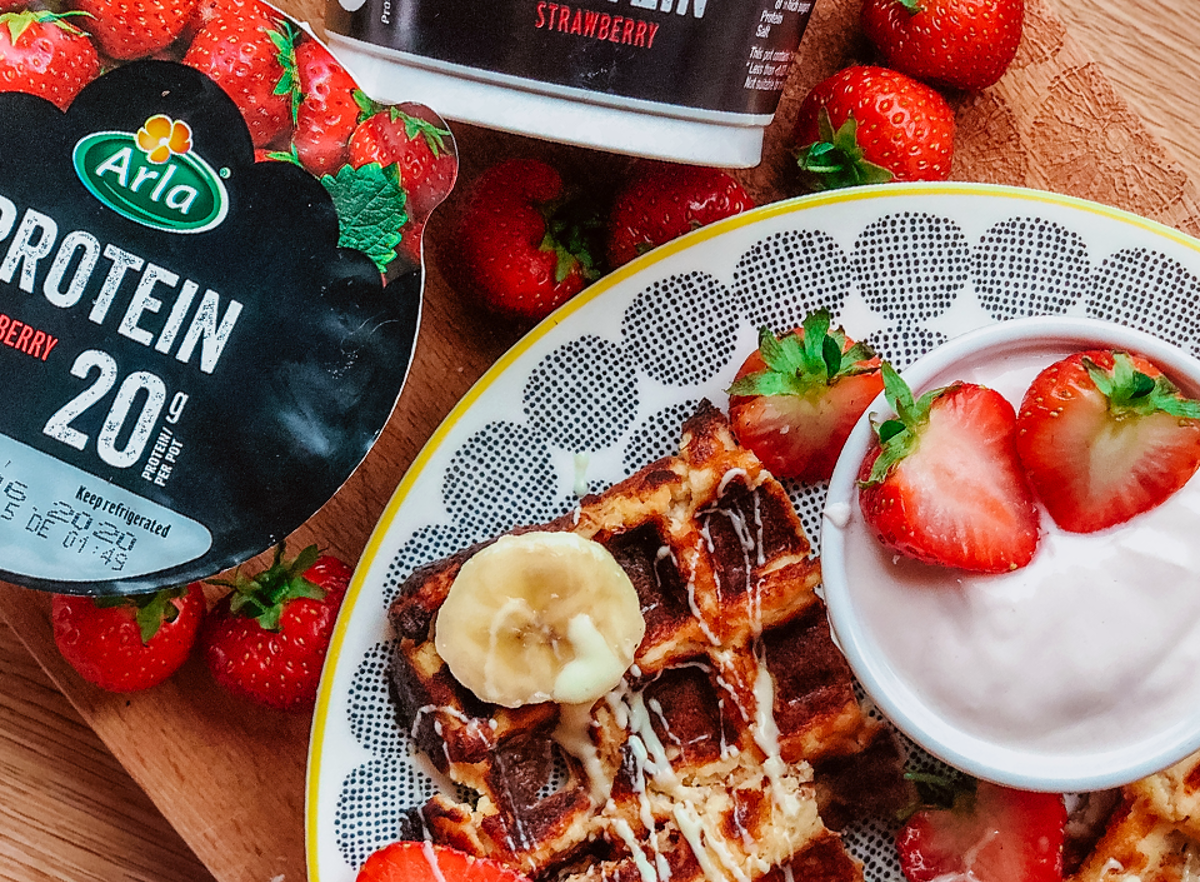 THE BAKED OATS TOWER
Amber loves to bake low calorie recipes. We love her baked oats tower covered in either blueberry or strawberry yogurt – and it's only one syn! Follow her Slimming World journey on @AmberJourneytoFit and you can try it too.
See the recipe on Instagram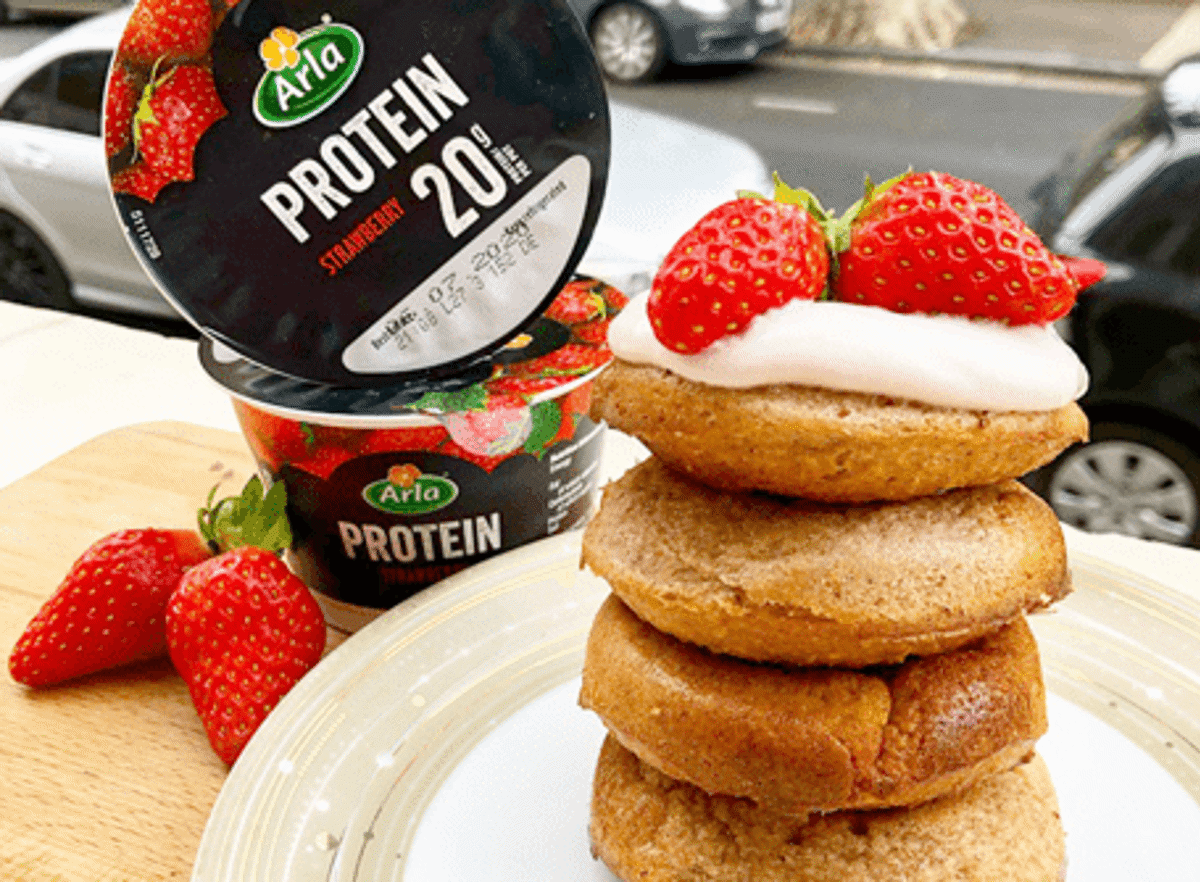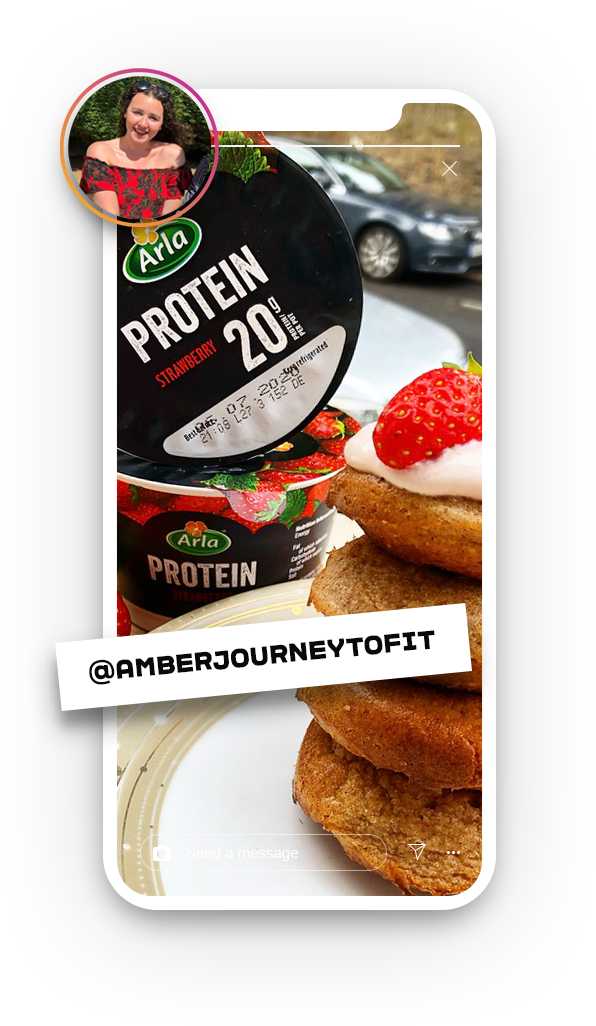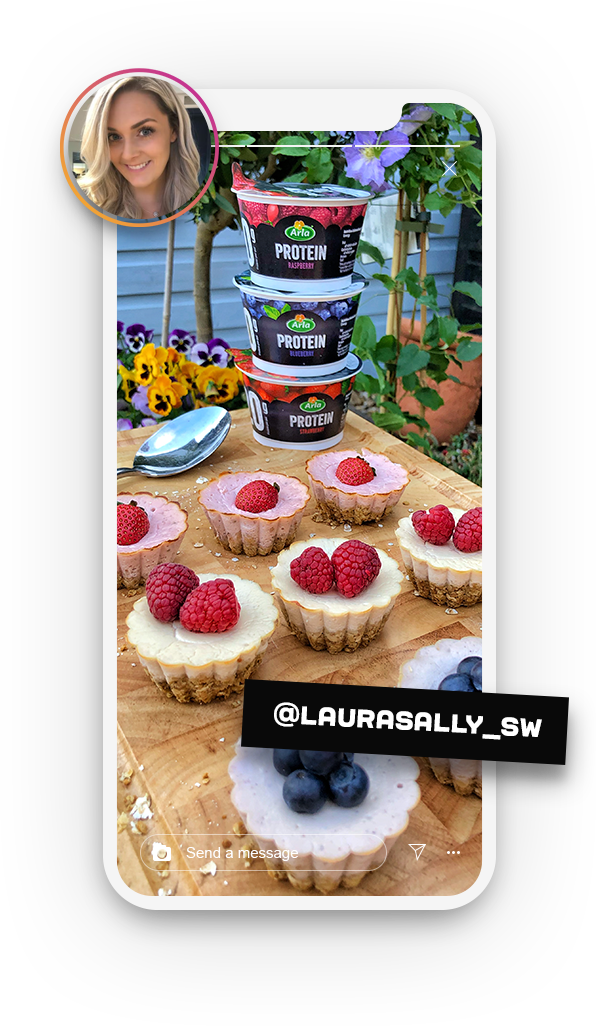 PROTEIN CHEESECAKE
Yes – that's right – you can have a fruity cheesecake – for breakfast or for dessert! Laura from Nottingham shows you how to use porridge oats, vanilla and honey with Protein yogurt – so that your cheesecake is just one syn!
See the recipe on Instagram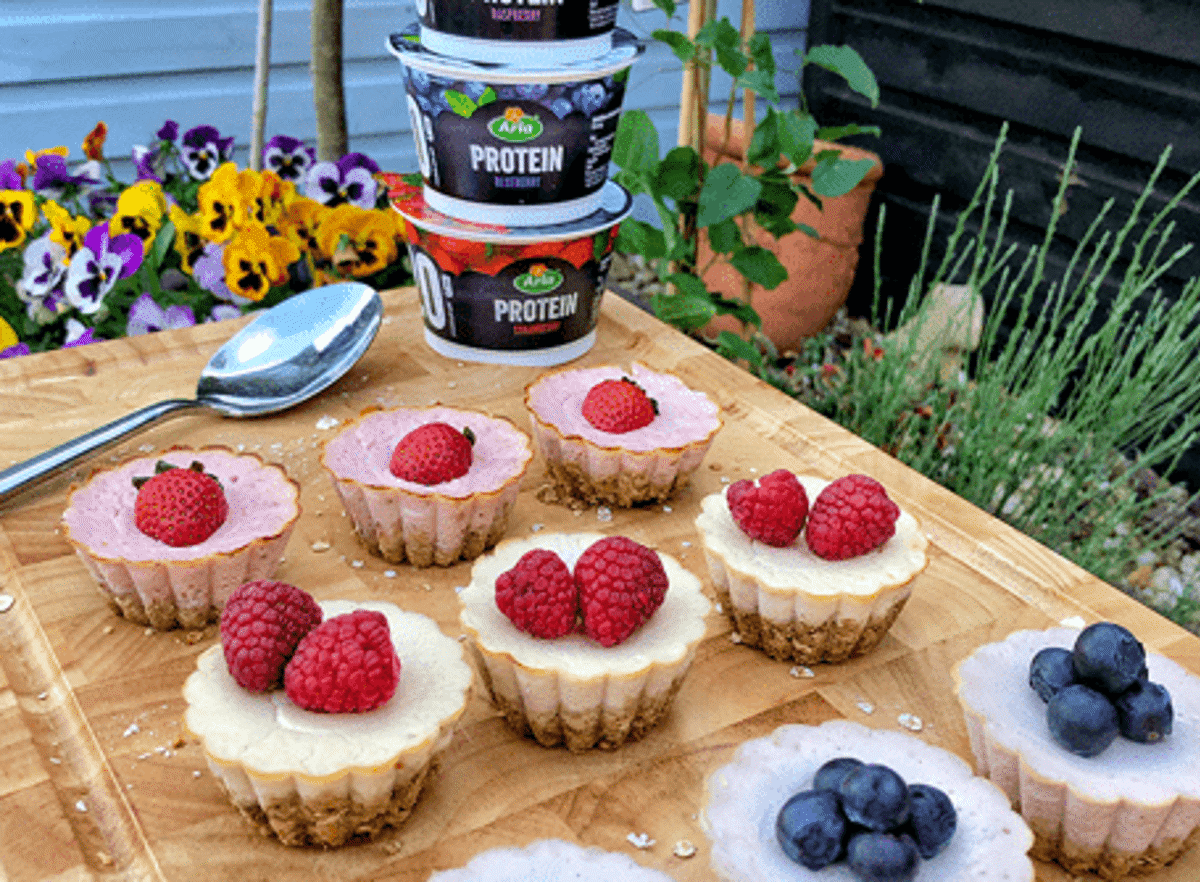 Blueberry muffins
Who doesn't love a blueberry muffin? Did you know you can make them with Arla Protein Blueberry yogurt though? Follow @Mihaela's recipe to find out how you can make them too!
See the recipe on Instagram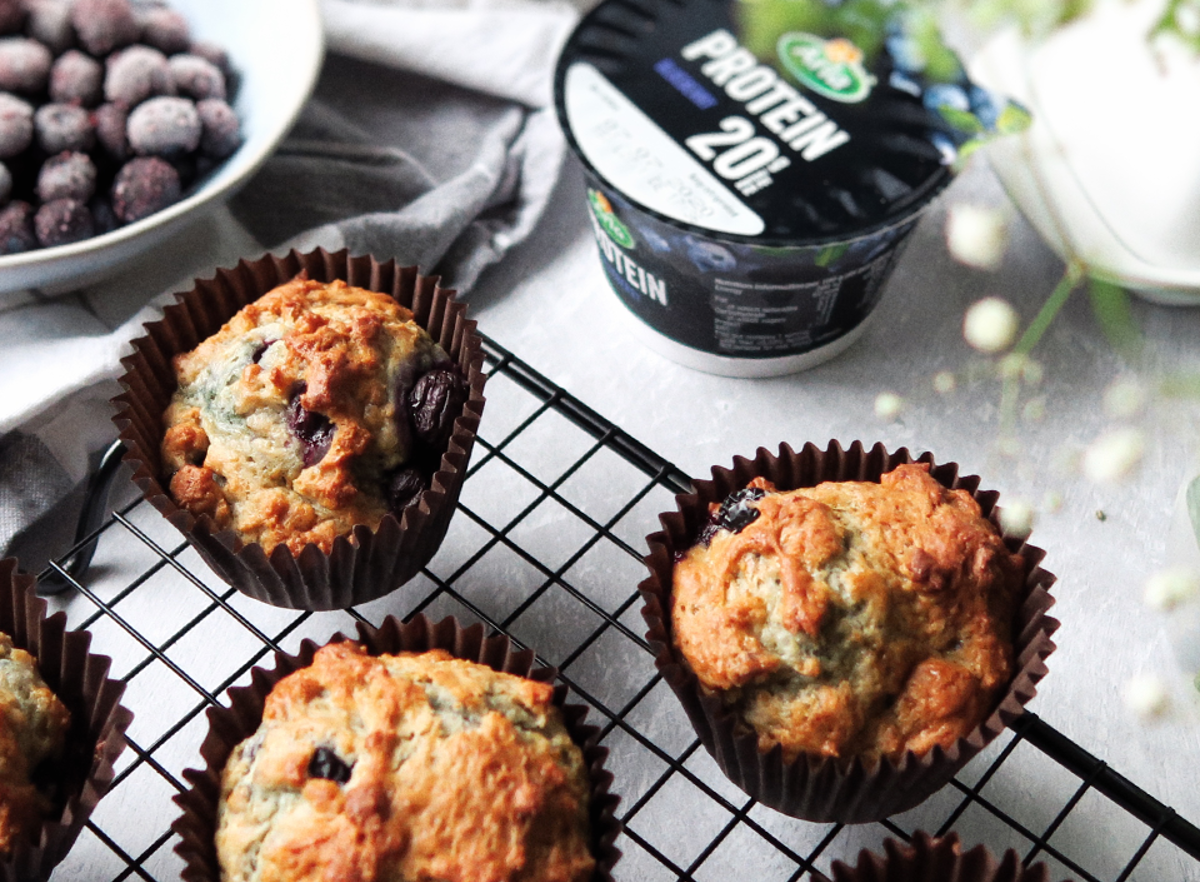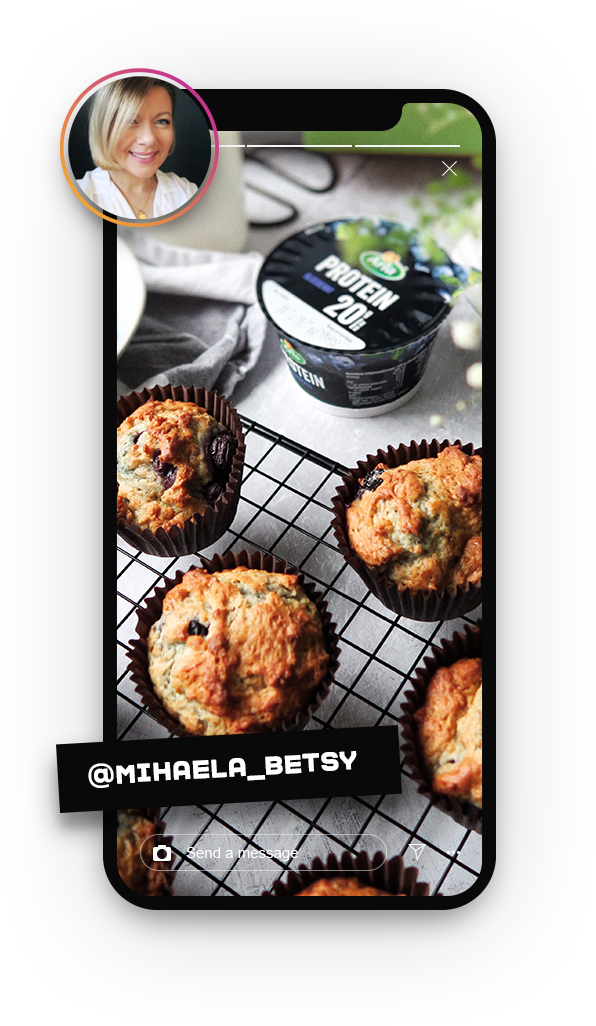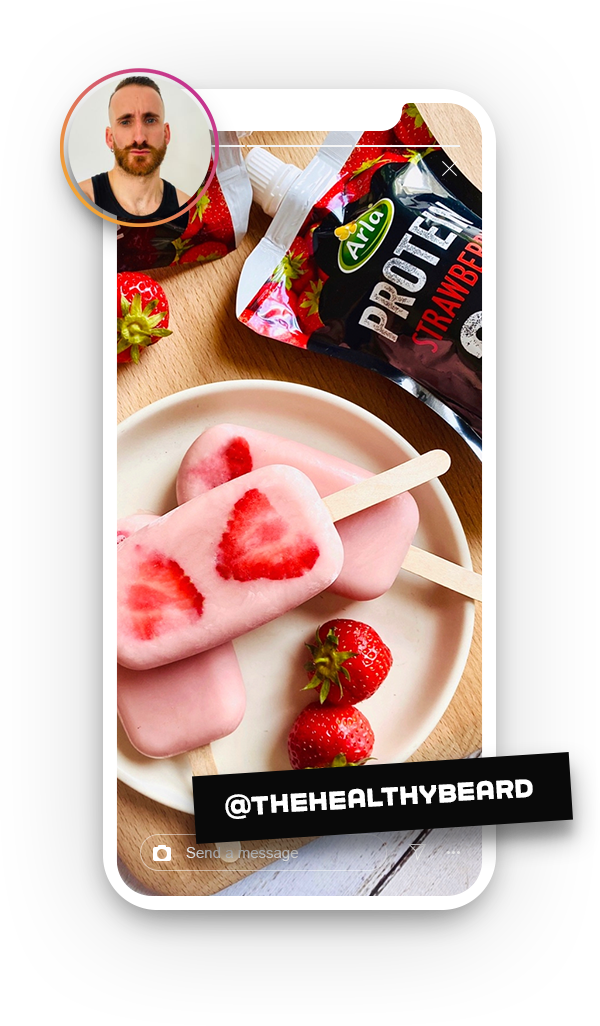 Strawberry Ice Lollies
How cool is this? A post-workout cool down with a Protein Strawberry Ice Lollipop – made by personal trainer Tiago.
See the recipe on Instagram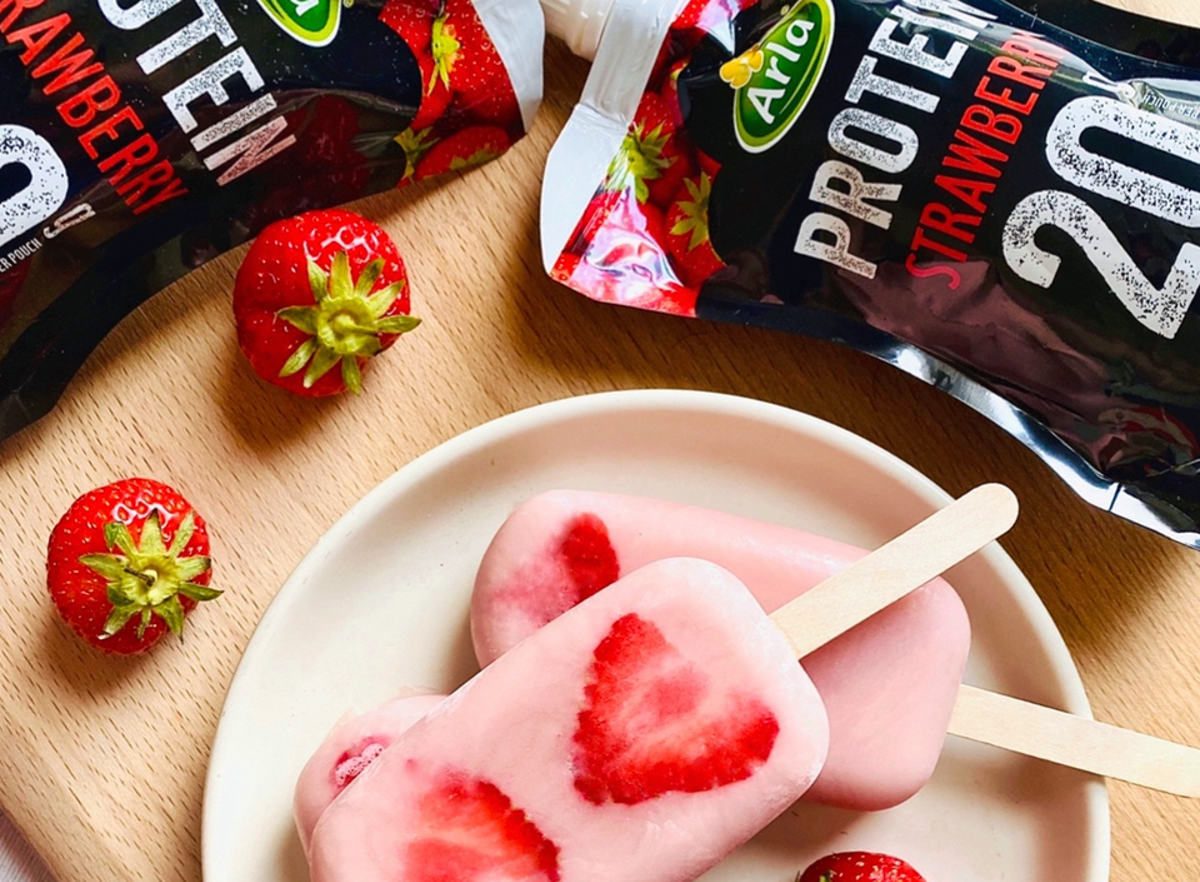 BANANA STRAWBERRY BREAD
Now you can really have your cake and eat it! Try making this delicious fruity loaf following Ash's Protein recipe. Add an extra dollop of Arla Protein strawberry yogurt as a tasty dip too - what a delicious treat!
See the recipe on Instagram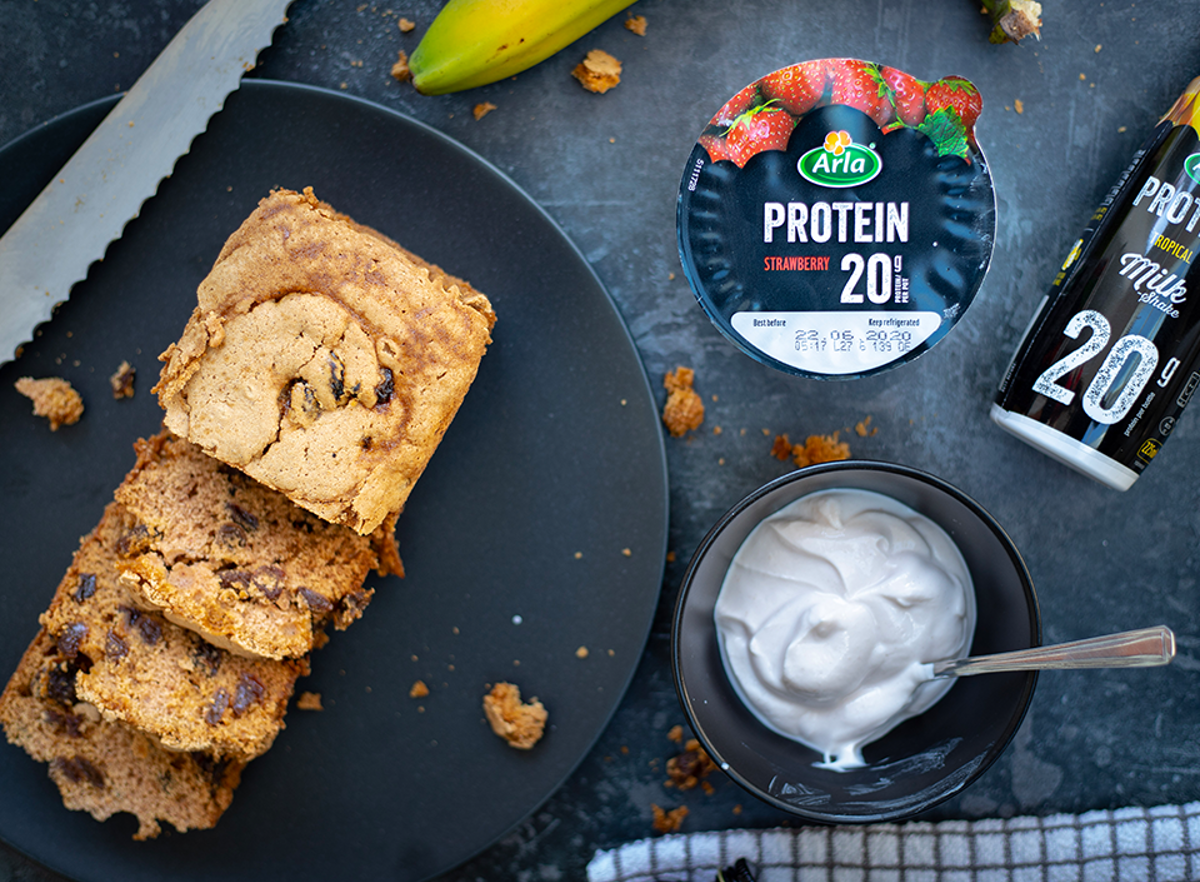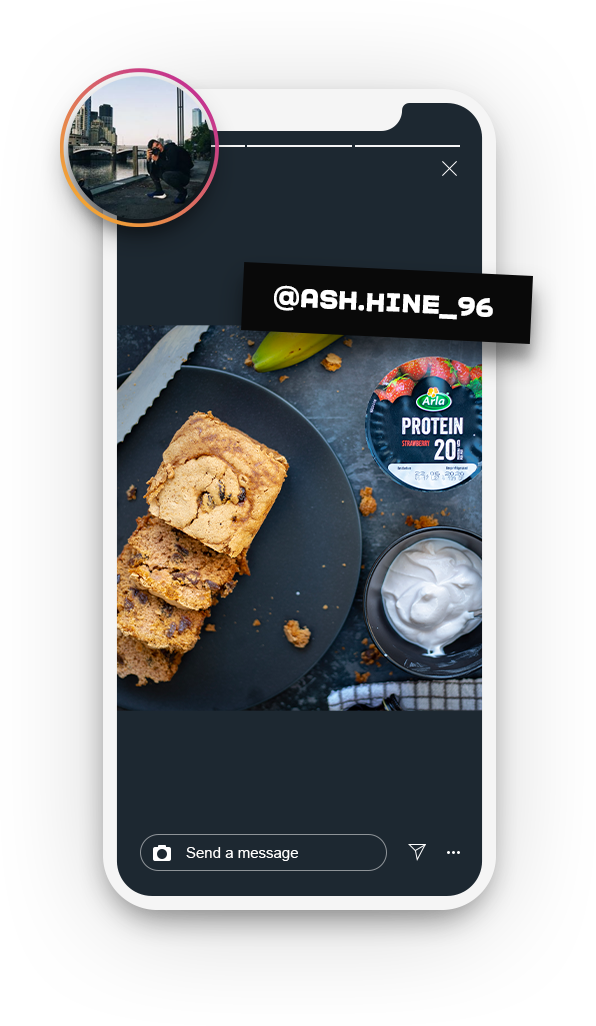 All Influencer recipes Products