Cherry Scones
The deliciously perfect afternoon tea treat with a cherry twist! An extra 25p per Farmers Milk bottle, goes to supporting farmers.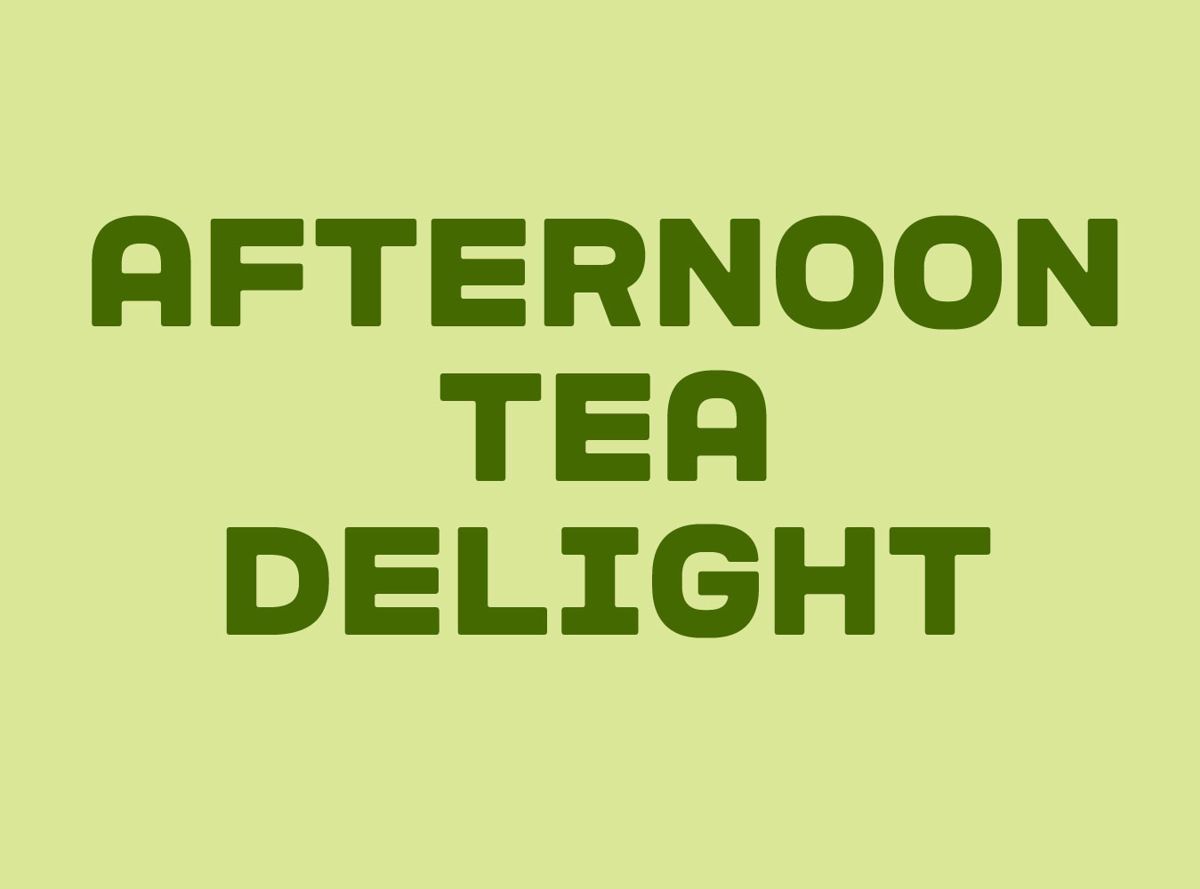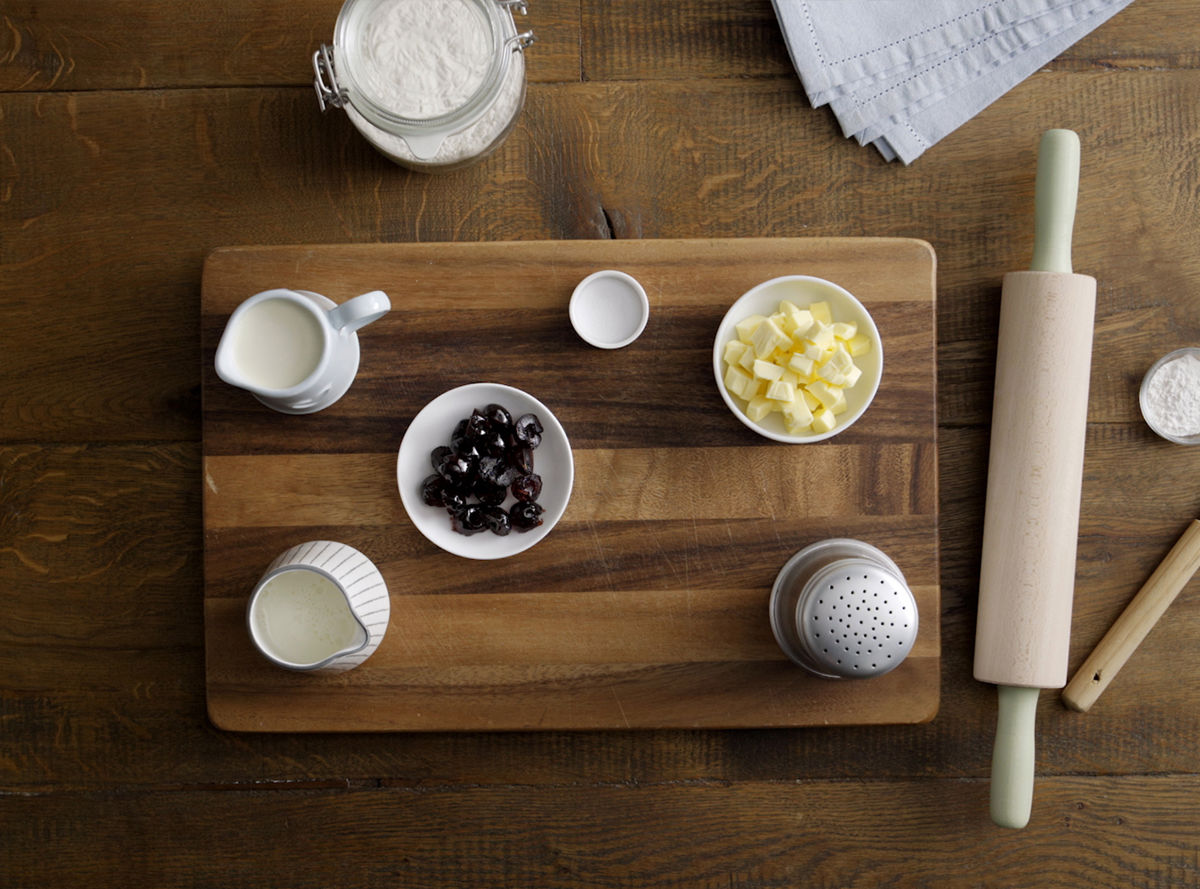 Ingredients
512g (18oz) of plain flour
1/2tsp salt
1 1/2tsp baking powder
50g butter (1.7oz)
180ml whipping cream
100ml Arla Farmers Milk
30g chopped cherries
Jam and clotted cream to serve
Step 1
Pre heat the oven to 200C. Mix the flour, salt and baking powder in a bowl.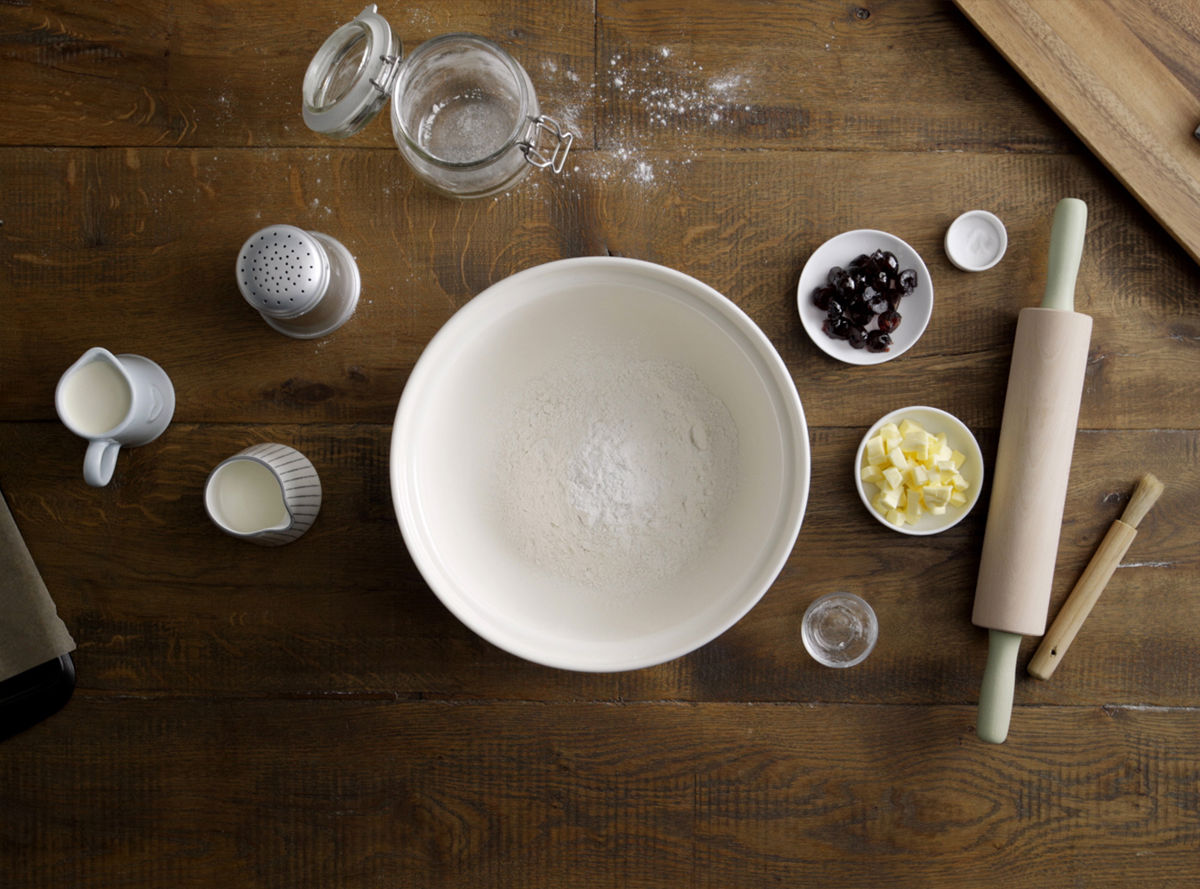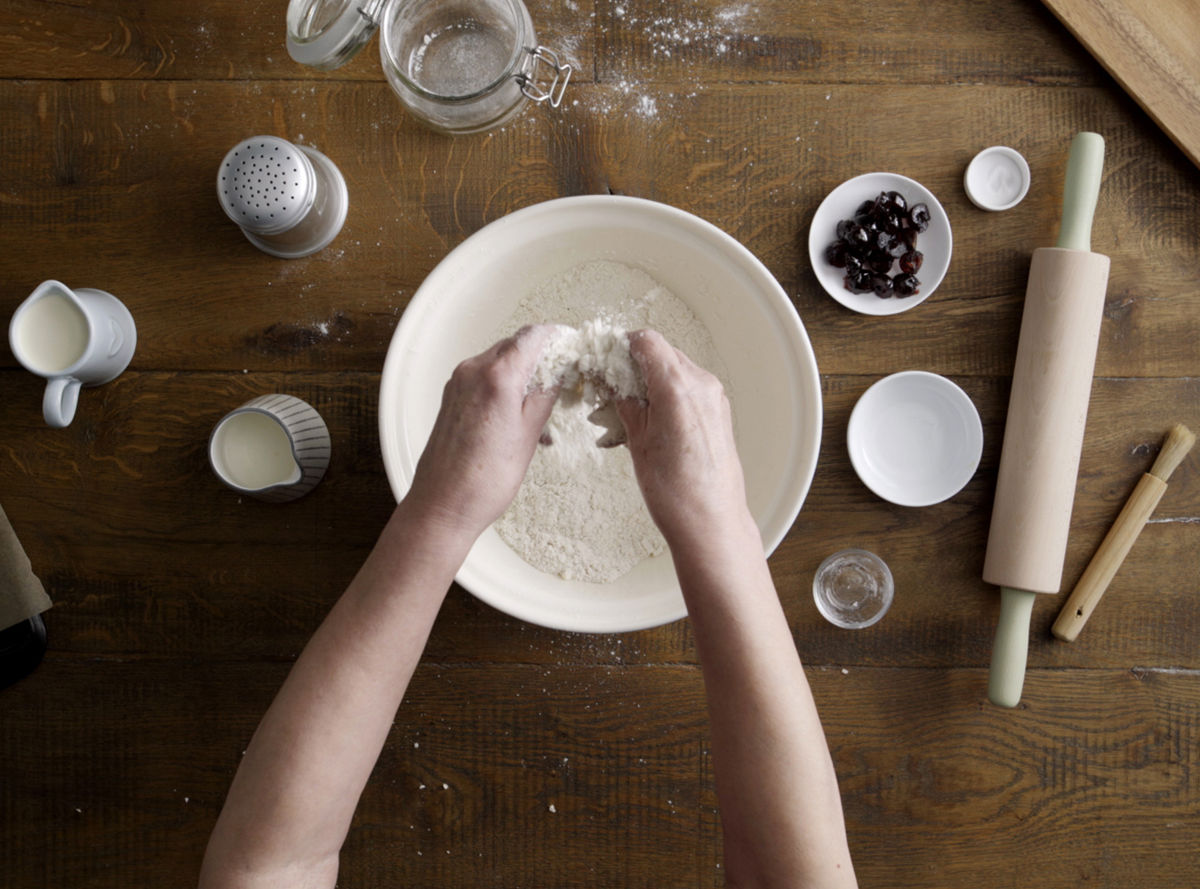 Step 2
All the butter into the flour mixture and work together with your fingertips.
Step 3
Stir in the milk, cherries and cream and work into a dough.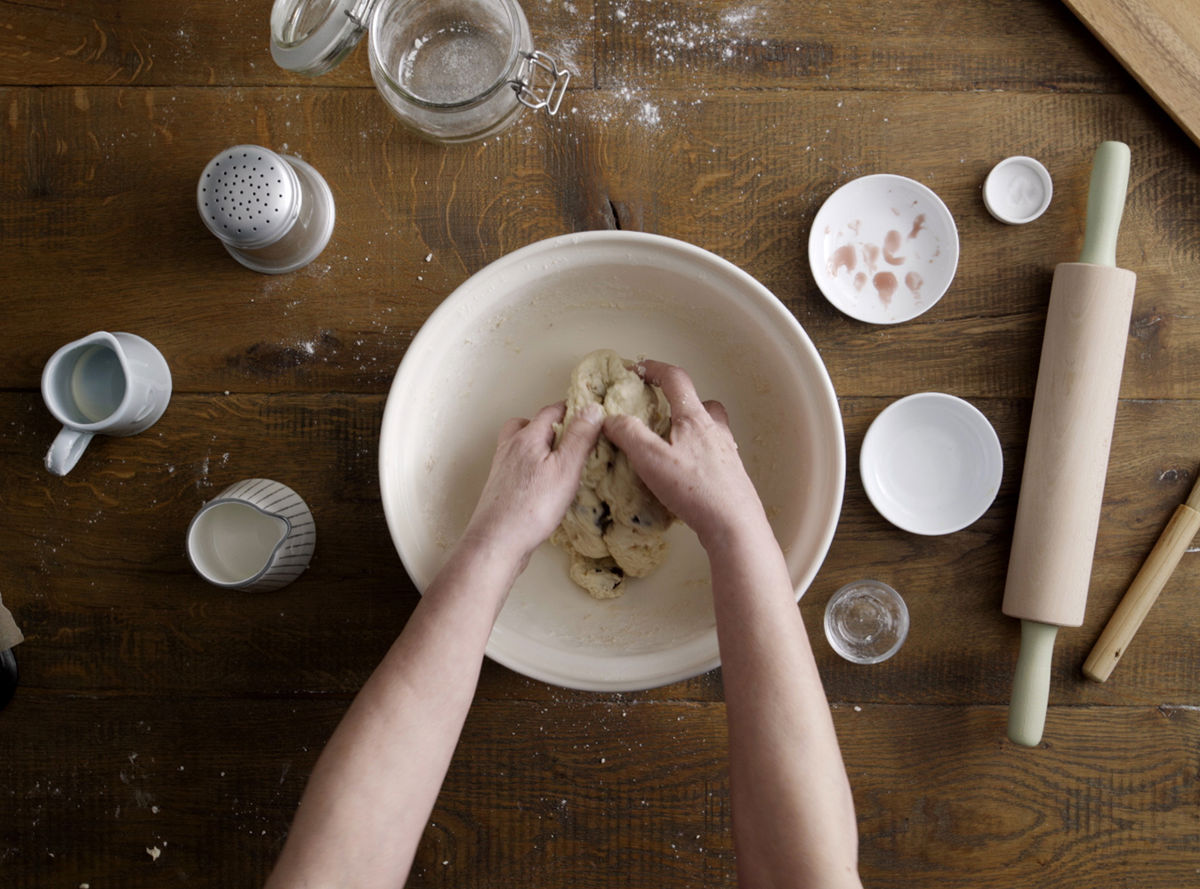 Step 4
Flatten the dough with a rolling pin on a floured work surface until its around 2cm thick. Cut and remove 16 circles with a small glass or biscuit cutter.
Step 5
Place the dough circles onto a baking sheet lined with baking paper and brush with cream. Place in the middle of the oven and bake for 12 minutes.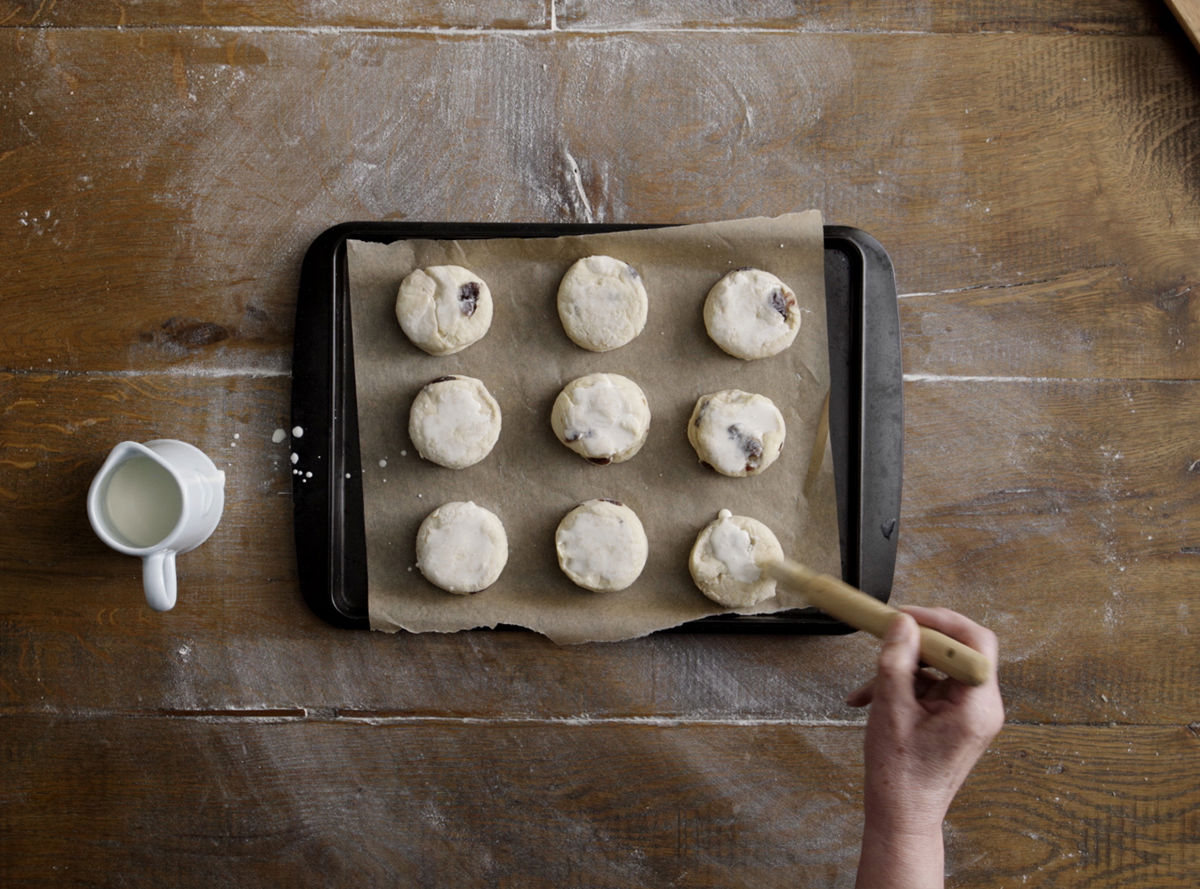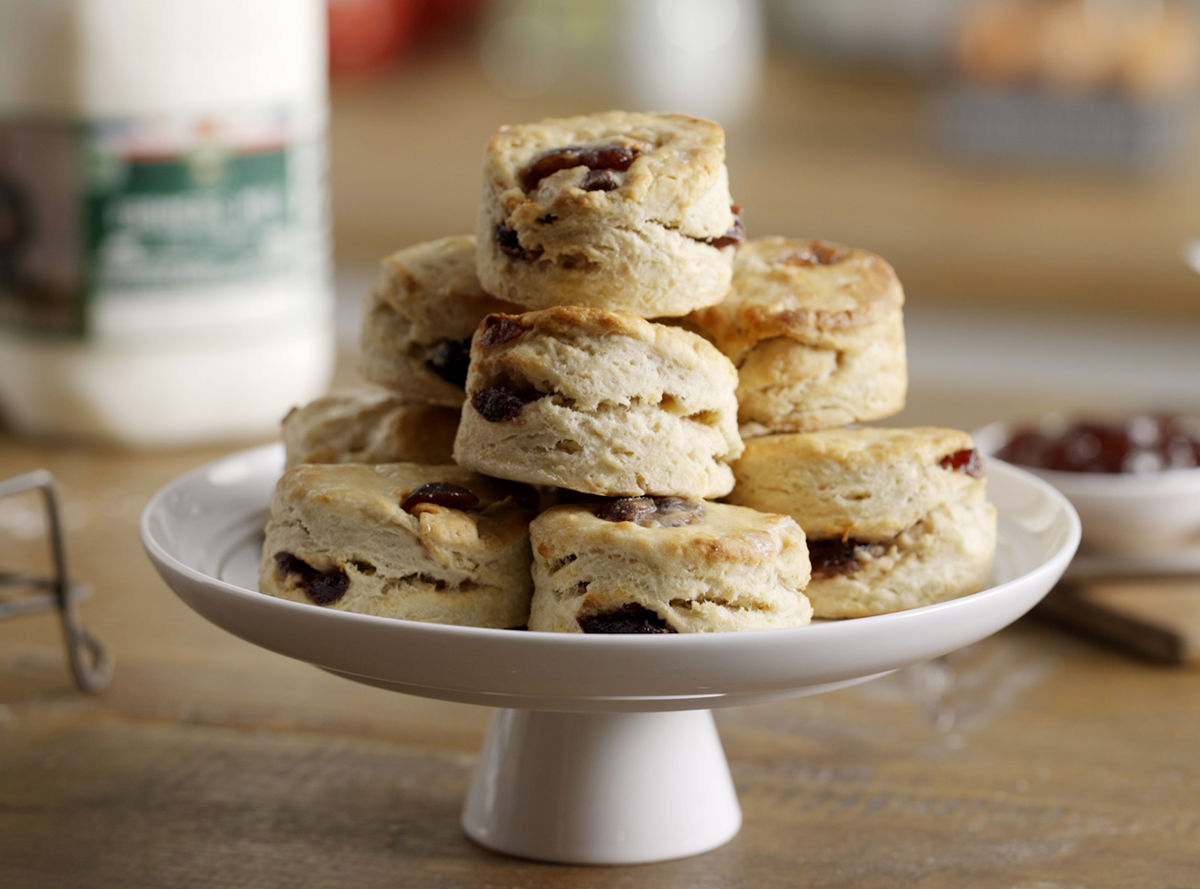 Step 6
Once baked, allow to cool. Cut and add jam and clotted cream before enjoying with a nice cup of tea.